---
Birthstone Jewelry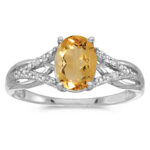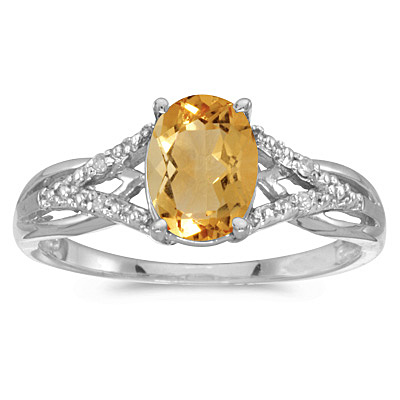 Most people view the mineral known as quartz as a somewhat unappealing stone. These same folks might have an entirely different opinion about the beauty of citrine, with its lovely pale yellow to deeper brown hues, but this stone is actually a variety of plain old quartz as well.
It is a gem that is actually quite rare in the natural world, and many pieces of citrine jewelry will rely on amethysts or smoky quartz stones that have been treated with a special heating technique. This proves that it is a popular stone for jewelry, however, and is widely known as November's birthstone.
True citrine is hard to differentiate from costlier yellow topaz stones when it has been cut and polished, and this too accounts for its popularity in all kinds of jewelry as well.
What is so interesting is that current trends in jewelry have shown that citrine is really among the "stones of choice" for a great deal of high-end, luxury, and extravagant pieces.
For example, many designers are creating somewhat elaborate citrine earrings full of dangling stones that are mixed in with a range of other semi-precious gems as well. This is a sort of "crowned jewels" theme, but comes in at only a fraction of the cost of luxury gems like topaz.
Another trend in citrine earrings is the "post" design that uses the highly polished stones in a style that emulates a chandelier. For example, the paler citrine stones are clustered together around the central post and look like a lot like an illuminated chandelier with its gold accents and formal settings.
Of course, many people seeking birthstone jewelry will opt for citrine rings because of their striking similarity to diamond pieces too. This is especially true of the paler hues of citrine which can be easily partnered with diamonds to create a stunning and impressive piece of jewelry for a very reasonable price. A citrine diamond ring is actually among the most "in demand" pieces, and many believe this has to do with the trend for earth tones that prevail in autumn and winter fashions, as well as in modern jewelry designs too.
So, if you know someone with a November birthday, and are looking for the ideal gift, why not consider one of the many citrine birthstone rings or the dazzling and sparkling citrine earrings that are appearing in places where only the finest jewelry is sold?

About Allurez
Allurez is the premier designer and retailer of high quality fine jewelry with a brand name known to royals as well as to the rich and famous. We are committed to providing you with the largest and the finest selection of engagement rings, wedding bands, bridal jewelry, fine fashion jewelry, and certified loose diamonds. Go ahead, browse our store, and find your perfect jewel!