---
Anniversary Ideas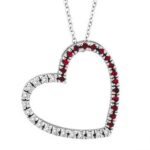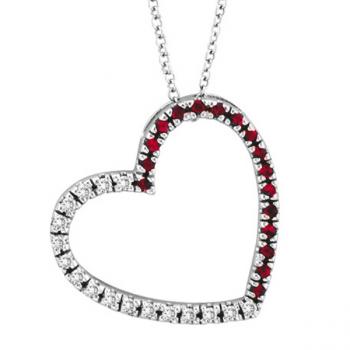 Anniversary gifts can be tricky because there may be a higher level of expectation than anticipated. For instance, someone may think that an 8th anniversary is just as relevant as the "hallmark" anniversaries such as the fifth, tenth and twentieth. This means that it is always a good idea to have some real "standout" gifts in mind, and jewelry tends to be one of the savviest options.
The thing about this choice, however, is that you don't want it to ever be viewed as a generic piece. Instead, you will want to select something that will have great meaning to the recipient for many years to come. This doesn't mean that you have to spend a king's ransom on a single piece of jewelry, but it does mean that you should dedicate a bit of thought when making the choice.
So, what are some good ideas for jewelry as anniversary gifts? Well, it is a good idea to start out with the somewhat eternal symbol of love – the heart. For instance, a heart pendant or a diamond heart necklace is a choice that will be greatly appreciated for the messages that they send and for their delicate beauty as well. They can be as formal or as casual as required for the personal style of the recipient, and they can always be found in a range of metals too. It is best to always choose the type of metal that the recipient is most likely to wear and to also ensure that the size of the stones or the actual pendant works with their typical fashion choices as well.
If you are thinking of something a bit more subtle than a necklace, you can always consider a diamond ring or a suitable gemstone ring too. For instance, if you are celebrating a 40th anniversary, the ideal gift would be the ruby gemstone ring because this is the symbol for that particular anniversary and the color of the stone (deep red) is considered the color of love and passion too!
You might also investigate your options in a diamond eternity band too. This is also a ring that can be made from a range of different metals, and even use diamonds in alternative colors. This is definitely among the more definitive jewelry anniversary gifts because it sends such a potent message about the enduring nature of your love and admiration, as well as being a remarkably beautiful item to receive.

About Allurez
Allurez is the premier designer and retailer of high quality fine jewelry with a brand name known to royals as well as to the rich and famous. We are committed to providing you with the largest and the finest selection of engagement rings, wedding bands, bridal jewelry, fine fashion jewelry, and certified loose diamonds. Go ahead, browse our store, and find your perfect jewel!