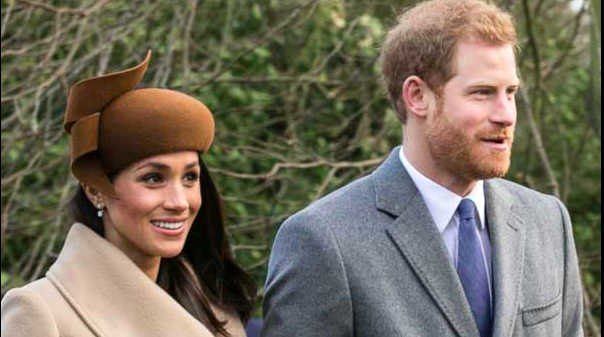 Anniversary Gift Idea Inspired by Prince Harry and Meghan Markle
The Duke and Duchess of Sussex celebrated their second wedding anniversary on May 19 and celebrated at their home in Beverly Hills with their son, Archie.
Prince Harry,35 and Meghan, 38, are following social distancing and quarantine orders. They may be under lockdown and and wanting to keep things low-key, but that doesn't mean there wasn't a celebration of some sort. The couple in fact exchanged super romantic gifts.
Meghan designed a special card for her husband and wrote a "beautiful, sentimental message inside expressing her love for him," according to Us Weekly. But that's not all.
"They love to do their own take on traditional wedding gifts," a source close to the couple told PEOPLE. The source continued, "This year, they both gave each other gifts based on 'cotton.' Undoubtedly, it was a very creative and romantic gesture as all their gifts are to one another."
For their first wedding anniversary, Meghan hand wrote out their wedding speech and had it framed for Harry. While it's under wraps what Meghan said exactly on her wedding day, she did declare "I have found my prince." She also spoke about her "special bond" with Prince Charles and thanked the royal family for "welcoming" her.
The Duchess of Sussex and former "Suits" star is a talented calligrapher – when she was just getting started as an actress years ago, she worked part-time as a calligrapher, and most likely used those skills in her personalized card to her husband. We've also seen a few time over the years Meghan's beautiful handwriting so surely the card for Prince Harry was something special.
Prince Harry also surprised Meghan with a "huge" bouquet of roses as well as a ring for their first anniversary together. The royal secretly worked with famed jeweler Lorraine Schwartz on a jewelry piece that features the birthstones of Prince Harry, Meghan and Archie.
Harry, a September baby, was represented by the blue sapphire. Meghan's own birthstone (for August) is peridot, the "evening emerald," while Archie's is an emerald. A source told Harper's Bazaar, "Meghan was touched. A lot of thought went into it."
Archie was born on May 6, 2019, so he recently celebrated his first birthday, making May definitely a month of celebrations for the whole family.
This is not the first time that Meghan is wearing a birthstone jewlery. In October 2018, she kicked off the Invictus Games wearing three stacked rings with different colored stones: emerald, blue sapphire and marquise diamond. The emerald and blue sapphire are her and Harry's birthstone. Shortly after she wore two of the birthstone rings – the diamond and sapphire – again for her arrival in Tonga.
Prince Harry and Meghan tied the knot at St. George's Chapel and moved to Frogmore Cottage, where they welcomed Archie into the world. Earlier this year, the couple gave up their royal roles and relocated from the U.K. to North America. They have a temporary stay in Canada and have been living in Los Angeles since March. According to reports they are currently living in Tyler Perry's Beverly Hills mansion and are still searching for a permanent home on the West Coast.