---
Engagement Rings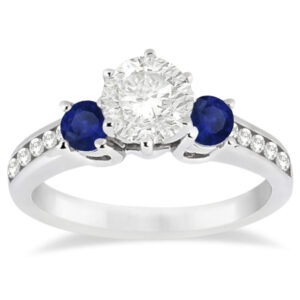 The past, the present, and the future of a love that will last forever. This is what a three stone engagement ring symbolizes. Beautiful and rich in meaning, three stone engagement rings are also known as trilogy, trinity, or forever rings.
In a three stone setting, the center stone, which is the largest in the ring, represents the present, and is the focal point of the engagement ring setting. The stones on either side of the center stone signify the past and future. The multiple stones in this setting can be all diamond or the center or side stone(s) can feature gemstones, such as sapphire, ruby or emerald, just to name a few.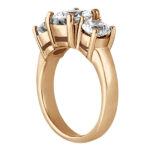 Three stone rings are also used to celebrate the birth of the child (in that case signifying mother, father, and child) and anniversaries. This setting can also be interpreted by Christian couples as symbolizing the Father, the Son, and the Holy Spirit, or each person in the pairs union with God.
Commitment, devotion, and the passing of time are all celebrated with a three stone ring, perfect as an engagement or anniversary ring. In addition, this symbol of eternal love makes beautiful pendants as well.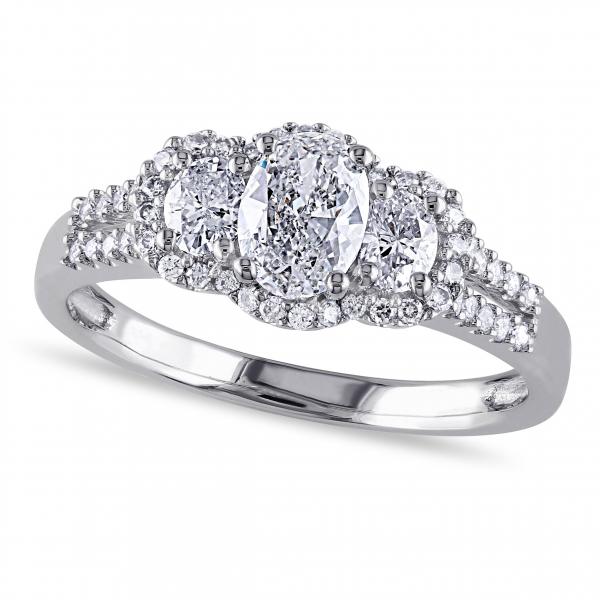 About Allurez
Allurez is the premier designer and retailer of high quality fine jewelry with a brand name known to royals as well as to the rich and famous. We are committed to providing you with the largest and the finest selection of engagement rings, wedding bands, bridal jewelry, fine fashion jewelry, and certified loose diamonds. Go ahead, browse our store, and find your perfect jewel!