---
Gift Ideas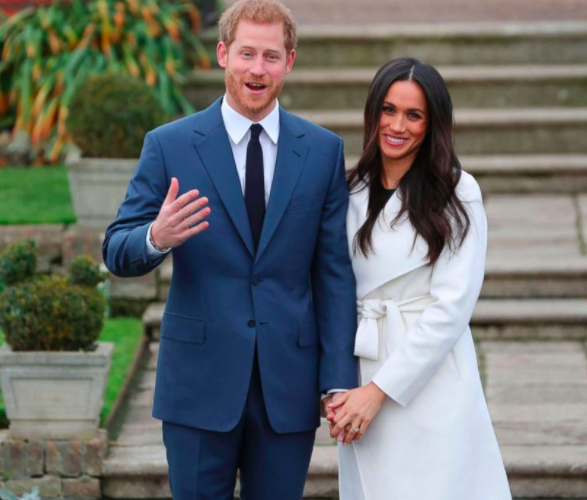 There's a new member of the royal family!
The Duke and Duchess of Sussex Prince Harry and Meghan Markle on Monday morning welcomed their first child, a boy! Their son is the first interracial baby in the monarchy's recent history and the newborn is seventh in line to the British throne, behind Prince Harry.
It hasn't been officially confirmed if Prince Harry will give Meghan a push present (or if he already did) but here are some jewelry gift ideas that any new mom would love because, honestly, you can never go wrong with jewelry.
First off, a push gift is a present your significant other gets you for growing a human, carrying the baby for nine months and then "pushing" that little one out (whether you give birth naturally or via C-section).
A new baby is an amazing gift on its own, but there's nothing wrong with thanking your loved one with a bonus present to show how much you love and appreciate her because, hey, pregnancy and childbirth are not easy tasks. So here are some big and small gift ideas to help show your appreciation to the new mom-to-be and also for mamas, so you can start dropping hints before you deliver.
Bangles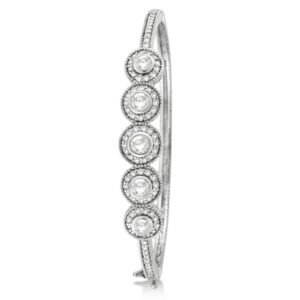 Jewelry is the most traditional pick for a push present so why not gift the new mom with a little sparkle! You can choose diamond bangles if you want something with a little bling, something with a love knot on it (to show your eternal love) or you can buy a few simple stackable bangles that she can wear on a daily basis. The best thing about bangles is that they are so versatile – they match every outfit and can be dressed up or dressed down – and they are so timeless.
Have you ever heard of bangles going out of style? Neither have we, and that's because they never do!
Customized necklace
This is a piece of jewelry that many celebrities are a fan of and the Duchess of Sussex even has one. Hers is a double-letter necklace featuring her and Prince Harry's initials.
If you make to a statement that's sentimental and not too in your face, customized or monogramed necklaces are the way to go to send a sweet message to someone you love. There are so many different styles to choose from that the possibilities are endless. You can opt for an initial pendants or monogram necklaces that has the the new baby's initial, and it'll for sure be one of her most treasured and well-worn pieces of jewelry.
If you want a different kind of customized necklace you can instead get a personalized engraved bar necklace.
All these customized pieces are pretty affordable and don't break the bank so if you're not looking to spend so much money, this is a great gift for you. This gift idea also allows you to be super creative. For example, instead of writing your new child's name on the bar pendant you can engrave the baby's birthday or the initials of you, your spouse and the baby.
Stackable rings
Also another favorite by Meghan Markle (who has been spotted rocking this style over and over again) stackable rings are great for new moms because they won't get in the way when they're dealing with the day-to-day hustle and bustle of a new baby. When it comes to rings, the more the merrier. It's easy to find something that's the perfect combination of dainty and blingy and stackable rings come in so many styles that you're bound to find one that your significant other will love.
One cute idea is to buy stackable birthstone rings and if you want to splurge and buy more than one, you can buy one that highlights the baby's birthstone and another that has the mom's birthstone. They go great together and also be worn separately.
Show-stoping earrings
All eyes will surely be on the new baby, but the new mom for sure deserves something that will sparkle. Buy your loved one gemstone earrings in her favorite color or your baby's birthstone. Earrings like these are a heck of a way to give thanks to all your loved one's hard work.
Since we're thinking all about Meghan Markle and her new baby, we can't help but be inspired by some of the earrings she's worn, including a pair of diamond and pearl drop earrings that Queen Elizabeth gave her in celebration of their first outing together when the pair took the royal train to Cheshire to open a bridge, visit a theatre and eat lunch at the city council. The Queen has matching earrings, but with larger pearls, and this was her first official gift to the Duchess of Sussex. The earrings are rumored to have been chosen because Queen Elizabeth has a love for pearls herself and is hardly ever seen in public without a string of pearls around her neck, according to Vogue.
For a more glamorous version you can opt for larger pearl earrings than those that Meghan wore and know that pearls (like we said before with bangles) never go out of style and are so timeless.