---
Designer Jewelry / Gift Ideas / Necklaces / Unique Jewelry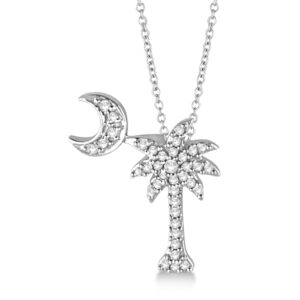 When the seasons change every year, so does the personal fashions that you choose to wear and use in showing off your personal fashion sense. Each season brings with it new styles that you can try out and new ways to embrace the next few months with gusto. Things always get more exciting during the summer though. Summer styles are some of the best all year. You are more free to express yourself in unique and wildly colorful ways as things get brighter, hotter, and even more spicy than normal. In order to thoroughly embrace the summer season though, you cannot leave out the amazingly bright and dazzling jewelry though. Summer jewelry is when shimmering and shining are things you cannot do without. In fact, there is really nothing better than a glittering and sparkling piece of jewelry on your body when it is hit by a brilliantly bright ray of the summer sunshine. This fact means that leaving out jewelry of your new summer ensembles is not an option. You absolutely must have jewelry this summer! How are you supposed to embrace the summer spirit though?
The easiest and simplest answer to the question involves palm tree shaped necklace. The palm tree is one of the favored symbols of summer. It indicates that it is time to head down to the beach or a tropical area in order to party hard and live your life right. Do not waste a second of your summer time looking for silly pieces of jewelry that do not have a palm tree pendant placed within their metallic embrace. You can really choose any metal you want for these pieces as they can come in any variety of gold—whether it is 14k white gold, 14k yellow gold, or even 14k rose gold for a fun and flirty pink tint. You can even include a special gemstone to really take things up several notches with a palm tree diamond pendant which features either one or several different diamond stones in the folds of the leaves. This will give you a special fine jewelry flair. A palmetto pendant should not be left out of this collective set either. Looking for something special means buying a palm tree and moon pendant that has a beautiful crescent shape attached to the top of the palm tree that you will drape around your neck! What a wonderful way to accent your diamond ring or diamond earring collection!

About Allurez
Allurez is the premier designer and retailer of high quality fine jewelry with a brand name known to royals as well as to the rich and famous. We are committed to providing you with the largest and the finest selection of engagement rings, wedding bands, bridal jewelry, fine fashion jewelry, and certified loose diamonds. Go ahead, browse our store, and find your perfect jewel!