---
Gift Ideas / Necklaces / Rings / Unique Jewelry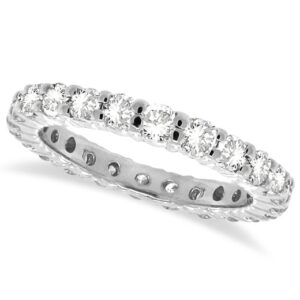 The world of television is a great place to look when investigating new actors, new fashions and new ideas.  Since TV shows are filmed only a few months or even a few weeks before their release on the airwaves, you can always expect to see current trends and fashions rather than the somewhat behind film industry that captures movies many months or even years before the actual break into theaters.  The past few years though, the world of comedy has been rocked to its core.  The long running series of The Office in the United States recently had a huge change in the form of long standing boss character of Michael Scott (played by Steve Carell) leaving the show.  However, a relatively new show in terms of television comedy is more than happy to step up their game and fill in the gap.  The Big Bang Theory which focuses on four super nerds and their attempts at fitting into the world and having girlfriends.  A great deal of the plot revolves around two of the geeks meeting their incredibly beautiful and perky neighbor Penny (played by Kaley Cuoco) who is the epitome of popularity and normalcy.  While this was not Kaley's break out role in the world of acting (since she played the incredibly popular witch Billie Jenkins during the last seasons of Charmed), her portrayal of Penny has rocketed her to fame.  She now is seen at many red carpets and premieres all over the world and has certainly become a fashion icon—just like the fictional Penny!
Kaley's jewelry choices are certainly something to look out for if you want to pick up on her personal style and maybe even borrow a bit of her fashion sense to transform you into a TV world starlet.  Being the incredibly classy girl that she is, Kaley is definitely into the elegance and luxury of diamonds in many formats.  Like all women, she definitely has a love for diamond rings.  A diamond band on her left hand at the 2011 Golden Globes caught a lot of attention, but she made sure that everyone knew it was a fashion choice thereby breaking the mold of having to only wear an engagement ring on that special hand.  The canary diamond ring has a place in her jewelry collection as well to highlight her outgoing personality.  Rings are not the be all end all though as she is seen at many award shows wearing a Diamonds by the Yard necklace or bracelet.

About Allurez
Allurez is the premier designer and retailer of high quality fine jewelry with a brand name known to royals as well as to the rich and famous. We are committed to providing you with the largest and the finest selection of engagement rings, wedding bands, bridal jewelry, fine fashion jewelry, and certified loose diamonds. Go ahead, browse our store, and find your perfect jewel!