---
Birthstone Jewelry / Bracelets / Designer Jewelry / Necklaces / Rings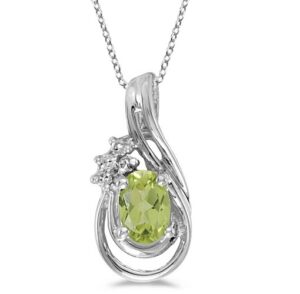 At the dawn of the previous century, a massive group of highly influential jewelers who were educated about all aspects of jewelry chose to create and spread an set list that associated certain precious and semiprecious gemstones with each of the twelve months throughout a year so that people could easily find an assigned birthstone to match their personality and identify their birth month outwardly.  This unique chart has become very popular with mainstream jewelry lovers in the majority of Western influenced cultures and countries.  The birthstone association list is normally shown in propped up in certain display cases or even along the walls of most jewelery retail locations.  At the very least they are kept on tiny paper cards to hand out to customers.  Therefore, getting your hands on your own birthstone is relatively easy to find out since all you have to do is request it from the jeweler.  You can also get online and simply investigate with the help of a search engine for an entire birthstone list or a specific search for the birthstone associated with your own birth month.  Outwardly presenting your ideal artistry piece of jewelry can be made very easy with alluring birthstone centered pieces as they can allow you to show off a side of yourself to any onlookers while still possessing a bright shine and bold coloring to bring life into any outfit collection.
Birthstone jewelry for August is wonderfully special in its own way.  Green peridot is the true gemstone of this rather warm month.  It almost seems to contrast with the intense heat and humidity of August, but the lively and bright green of peridot actually reflects the bold green of all the plants which are in full bloom and at the height of their life cycles.  Therefore, peridot jewelry is the perfect selection for a birthday present for those who were born during the month of August since peridot is one of the most alluring and strikingly beautiful Earth created stones to use in fashionable designer jewelry pieces.  Since the subtle yet bright green of peridot is so pleasing to the eye and has the ability to be shaped into a variety of bejeweled formats, you can get the gem into almost any type of jewelry you want!  Due to their innate shimmer and sultry sparkle, peridot rings are currently a favorite.  You can even get a peridot ring to use as part of a specialized stackable ring set.  If you are wanting something a little more subdued with the lovely green stone, check out peridot earrings or perhaps a smaller peridot bracelet instead.  They can add shine without taking away from your overall look.  However, on the other hand, to draw attention with the allure, peridot necklaces might be more your thing.  You can use a perfectly accented peridot necklace to create a look of elegance to any outfit.

About Allurez
Allurez is the premier designer and retailer of high quality fine jewelry with a brand name known to royals as well as to the rich and famous. We are committed to providing you with the largest and the finest selection of engagement rings, wedding bands, bridal jewelry, fine fashion jewelry, and certified loose diamonds. Go ahead, browse our store, and find your perfect jewel!