---
Celebrity News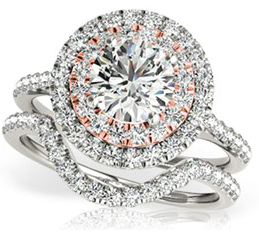 In light of the recent robbery of Kim Kardashian's 20ct diamond engagement ring, we feel compelled to share this list, with our loyal customers, of  tips and tricks to protect your ring.
Even if your not flaunting a ring like Kim's, all engagement rings tend to be a significant investment, not to mention the priceless sentimental value. Ring protection and safety is important for everyone to be well versed in. Allurez would like to take this time to remind everyone of a few simple steps which MUST BE taken to protect one of the most important purchases of your life!
STEP #1  DETERMINE THE MOST APPROPRIATE RING SIZE (and be aware of available adjustments)
The first step is utilizing our easy to navigate Ring Sizer. However, as most of us know, our finger size fluctuates based on what we eat/drink, our body temperature, and when we travel by airplane. In terms of loss, the #1 reason is due to cold fingers- which decrease in size- allowing for your ring to easily slip off. To avoid this risk, it is important to make sure your ring fits SNUG, BUT NOT TOO SNUG and that you recognize how loose it could get when your hands get cold. It should NOT BE ABLE TO SPIN to either side! Removing it should take some EFFORT! If you've found you've LOST WEIGHT-CONSIDER GETTING BUMPS PLACED on the inside of your band to protect against it slighting off your smaller fingers. Lastly, please note, that it is Allurez policy to  resize any ring that is too small or too large, FREE of Charge!
Step #2 GET INSURANCE
There are several options for ring insurance. One option is insuring your ring through a company that specializes in jewelry insurance. A second common practice is to purchase an extension on your renters or homeowners policy to include your engagement ring.  The main benefit of a specialized company is in the case of a lost or stolen ring. The specialized company will usually work to replace your actual ring, rather than just compensate you with a determined cash value.  The choice is yours, but insurance is a must! Make sure to obtain a diamond certification with the purchase of your ring it will be required for any insurance policy as well as claim.
STEP #3 SET UP A SAFE STORAGE PLACE (preferably in your home)
Last but not least, choose a safe place to store your ring when you absolutely must take it off.  In our education section on Allurez.com you can learn more about proper jewelry storage. Allurez has a diverse array of options for you to pick from here.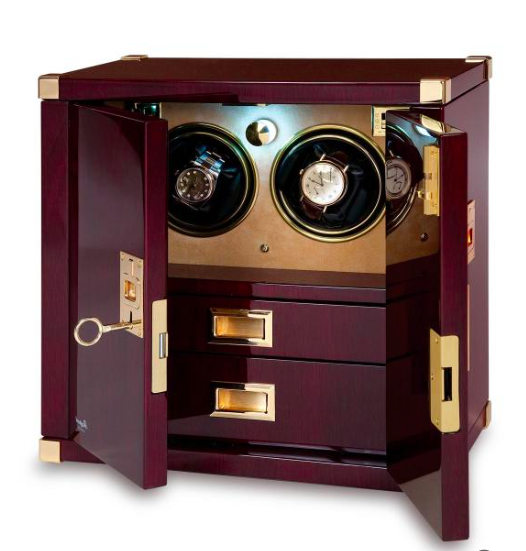 TIPS FOR FURTHER PROTECTION:
1. Rotate your stone inward when in crowded or public places.
2. Consider a stand-in cubic zirconium copy cat ring for travel or high risk theft circumstances.
3. Get a simple chain necklace to put your ring on, in situations where you are out of the house and absolutely need to take it off.
4. DO NOT take if off when washing your hands! In fact, one of our recommended cleaning methods is to use mild household detergent and warm water. So, it is not necessary to take it off-nothing good ever happens with rings near drains!
5. Limit who you let try it on-especially in big public settings. To be absolutely safe, we recommend avoiding letting anyone try it on all together!
6. Avoid posting flaunting pictures if your day-to-day location is very transparent via social media etc.