---
Rings / Stackable Rings / Wedding Bands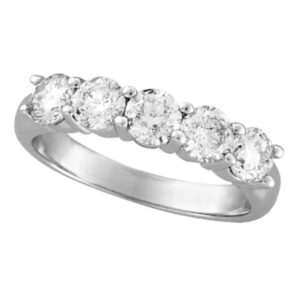 When an individual is trying to create the best kind of look that perfectly highlights your hands, fingers, or just your nails that have been styled into an alluring new manicure, an addition of a ring can really be just the thing you need so that your amazing features do not go unnoticed by those who are around you—whether they are friends, family, acquaintances, or just strangers passing you by.  Yet, it is the actual choices which you face when seeking out the ideal new band addition to your jewelry collection that can seem almost endless in the beginning of your search.  Where to look?  Where to even start?  Rings are put out by almost every designer.  How could you possibly choose?  While these questions may seem very difficult, once you are able to actually narrow down your selections in order to fit a certain aspect of your personality, dream outfit, or theme based style, things can start to become clearer.  You must be careful not to restrict yourself into a corner with your choices though.  They should limit you enough to not feel as thought you are drowning, but still allow you freedom within the open concepts and ideas.  Therefore, what you should truly need to look into is an exemplified diamond ring that can fit no matter all of your needs while still being able to knock out all other options in the worlds of attention and deep allure!
A simple diamond band can be more complex than you know as there are an almost limitless variety of these highly special finger accenting pieces.  However, your selection can be narrowed even more once you are able to pick out the type of brilliant and alluring diamond band that you want for your collection.  If you are so into diamonds that you simply cannot get enough of the amazing and almost blinding crystal clear coloring, s diamond stackable ring set will meet all your expectations and more by allowing for multiple diamond rings to be on your fingers at one time.  Yet, if you cannot spare the space on your hands by the wearing of several bands on a single finger or just do not like the idea, you can still get your fill of diamonds with a diamond eternity ring that features many small, perfectly cut diamonds that fit against one another on a single ring to dazzle everyone you meet!
Visit Allurez to find your perfect diamond ring.

About Allurez
Allurez is the premier designer and retailer of high quality fine jewelry with a brand name known to royals as well as to the rich and famous. We are committed to providing you with the largest and the finest selection of engagement rings, wedding bands, bridal jewelry, fine fashion jewelry, and certified loose diamonds. Go ahead, browse our store, and find your perfect jewel!