---
Designer Jewelry / Gift Ideas / Unique Jewelry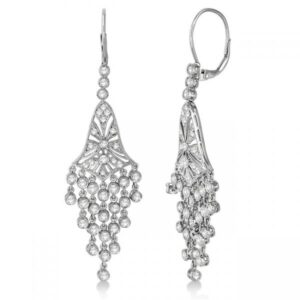 When it comes to the world of special earrings, there are some pretty common things that you need to know. Earrings are one of the most ancient jewelry formats known to humans as we have been piercing our ears for several centuries now. This fact means that true originality is actually quite difficult to find. Now that you know the sad truth about earrings, it is actually easier to move forward with your search for the perfect pair. You do not need to find something completely unique and new. You just need to discover something that is unique to you instead. Also, should you want to find a piece which is considered to be new, fresh, and highly fashionable, you can merely look into something that is considered to be new and fresh right now rather than stunningly unique when compared to the rest of history. The best way to get your hands on some new earrings is to investigate the different types of earring formats. You can always look into the classic and simple studs. You can check out gentle and sassy dangles. Yet, the most ideal format when you want something truly special and elegant are chandelier earrings.
The cascading dangle of chandelier earrings are really great for fancy special occasions and events. They look the most amazing when you wear your hair up with a prestigious and classy updo during a momentous time in your life. For this reason, chandelier earrings are the most wonderful selections for your bridal earrings. If you do choose to wear them for your wedding, you need to make sure that you select the right kind. All varieties of gemstones look great in chandelier earrings because they are specifically designed to catch all different angles of light to reflect multiple colorings. However, if you are wearing them for your wedding earrings, the most obvious gemstones to choose are the always gorgeous white diamond stones. Diamond chandelier earrings are some of the most popular and trendy selections. These chandeliers look best with different varieties of gold—whether 14k white gold, 14k yellow gold, or even 14k rose gold.

About Allurez
Allurez is the premier designer and retailer of high quality fine jewelry with a brand name known to royals as well as to the rich and famous. We are committed to providing you with the largest and the finest selection of engagement rings, wedding bands, bridal jewelry, fine fashion jewelry, and certified loose diamonds. Go ahead, browse our store, and find your perfect jewel!