---
Diamonds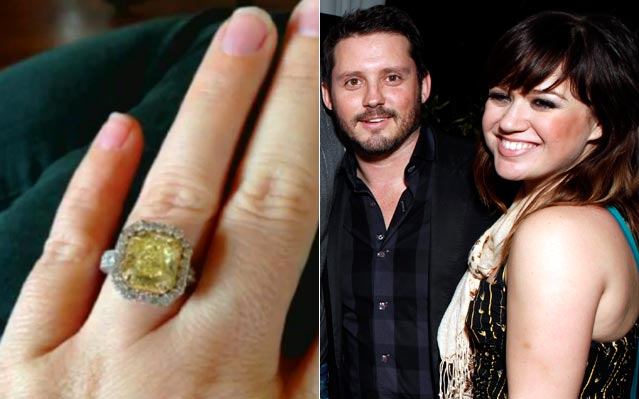 Lately, we've been seeing a lot of celebrities swept up in the craze for yellow canary diamonds. Kelly Clarkson even sports a canary diamond engagement ring valued at $150,000! But there's more to these gorgeous gems than their current popularity in high fashion. Here are just a few facts about these fascinating diamonds that will give you new insight into their beauty.
#1 – The Eureka Diamond
The first canary yellow diamond to be discovered was uncovered in 1867, and was also the first diamond found in South Africa. A teenager came upon the rough stone in the grass, and his mother gave it to their neighbor, having no idea how much it was worth. It traveled all over Europe before it was bought by De Beers in 1967, after which the company donated the stone—known by then as the Eureka Diamond—to the people of South Africa. It is now on display at the Kimberly Mine Museum.
#2 – Source of the Color
Nitrogen gives canary diamonds their deep yellow color. It's not enough to just be yellow, though—canary diamonds (also called "lemon drops") are specifically characterized by their lack of brown, green, or red inclusions. The deeper the yellow, the more valuable the stone.
#3 – Incomparable Beauty
The world's largest diamond is a canary diamond called the Kimberly Octahedron, weighing in at a whopping 616 carats. Unfortunately, it's not a gem-quality stone; the largest specimen meeting that standard weighs more than 407 carats and has been named The Incomparable.
#4 – Unrivaled Rarity
Only one diamond in 10,000 is a proper canary diamond, making them some of the rarest gems in the world.
These stunning colored diamonds might be hard to find, but Allurez is dedicated to bringing you canary diamond jewelry from around the globe at affordable prices. Browse our wide selection of canary jewelry today and find your perfect piece!

About Allurez
Allurez is the premier designer and retailer of high quality fine jewelry with a brand name known to royals as well as to the rich and famous. We are committed to providing you with the largest and the finest selection of engagement rings, wedding bands, bridal jewelry, fine fashion jewelry, and certified loose diamonds. Go ahead, browse our store, and find your perfect jewel!