---
Gift Ideas / Valentine's Day
Valentine's day, popularly known as Lover's day, is around the corner. This is possibly the world's worst-kept secret, right now. Also, it is no secret that you are looking forward to this day to show your special one that he/she means the world to you. 
Planning to get your sweetheart a heartfelt gift that makes him/her feel loved and appreciated but struggling to come up with the best Valentine's day gift ideas for lovers? 
Well then, your answer lies in this post.
In the spirit of love, we have put together some romantic and unique gift ideas for lovers on Valentine's day, saving you the stress of window shopping at different stores trying to find the perfect gift.
But before we reveal these exciting ideas, let's throw light on why giving your lover a thoughtful gift on Valentine's day is the best thing ever. 
You see, there's more to gift-giving on Valentine's day than meets the eye. It goes way deeper than what we experience on the surface. 
Let's dive into the deep and unravel how much of a difference giving gifts to your lover on Valentine's day makes.
Why Your Heartfelt Valentine's Day Gift For Him/Her is Magical
No doubt, everyone loves to receive gifts, thanks to the feel-good factor. They work like magic, filling the atmosphere with excitement and positivity. So, yes, you're on the right path to putting a big smile on your lover's face and bringing peace to their heart.
You know, it's one thing to tell your lover that you genuinely love and cherish them, and another to back up your words with actions or expressions of love. As they say, "talk is cheap." 
Yes, we know your lover is priceless and you cherish every moment you spend together. Let's face facts: They know you love them, too. Although doubts may creep in every now and then. 
But thankfully, your actions speak louder than words (even though your words are sincere) — and you should make the most out of them.
This is why it's great to see that you are taking actionable steps that clear the air and reassure your companion of your unwavering love and commitment to them by giving them gifts. And there's no better time to pull this off than on Valentine's day. 
Ready to seize the moment and make a statement of love with a gift that melts the heart of your lover?
Let's get the ball rolling.
Valentine's Day Gift Ideas for Lovers
Your lover deserves the ultimate Valentine's Day experience and you know it. Truth is, gifts play a key role in shaping this day.
Put simply, they can make or mar Valentine's day aura. You don't want things to go south, right? We understand that perfectly well. 
So, here's the thing, we consulted relationship experts with good knowledge of what's needed to spice a relationship, set a romantic tone, make a lover feel loved, and what have you.
Based on their recommendations, you can rest assured that these Valentine's day gift ideas you'll discover in a bit tick all the right boxes:
They are unexpected:

There's no better way to sweep your darling off their feet. He/she won't see it coming.

They are joy givers:

Your lover's eyes will glow like a million stars in excitement at the sight of your gift.

They are loveable and valuable:

Your lover will cherish them because they are precious and worth having.

They have the wow factor:

Your lover will be wowed and moved by your thoughtfulness and intentionality.

They are perfectly timed:

You can get these gifts just in time to fill your partner with unbridled excitement.
And what's more, these gift ideas are budget-friendly and the perfect fit for your boyfriend/girlfriend, fiance/fiancee, or husband/wife. So, if you're looking to impress him/her, this is your one-stop solution. Don't look too far.
Without further ado, here are brilliant Valentine's day gift ideas for lovers you should consider if you want to make a long-lasting romantic and reassuring impression. 
Valentine's Day Gift Ideas for Her
You'll agree that she deserves her flowers for adding spice to your life. For this reason, you need to ensure this Valentine's Day drives your intentions home. 
If it's your first Valentine's Day together, you need to start on a good note and make long-lasting impression. 
On the other hand, if you have been together for a few years, you can take your gift-giving a notch higher and leave unforgettable footprints on your love story for years to come.
And how can you achieve this feat?
Simple!
Give her the ultimate Valentine's Day experience using these five (5) heartwarming Allurez Valentine's Day gift ideas for her.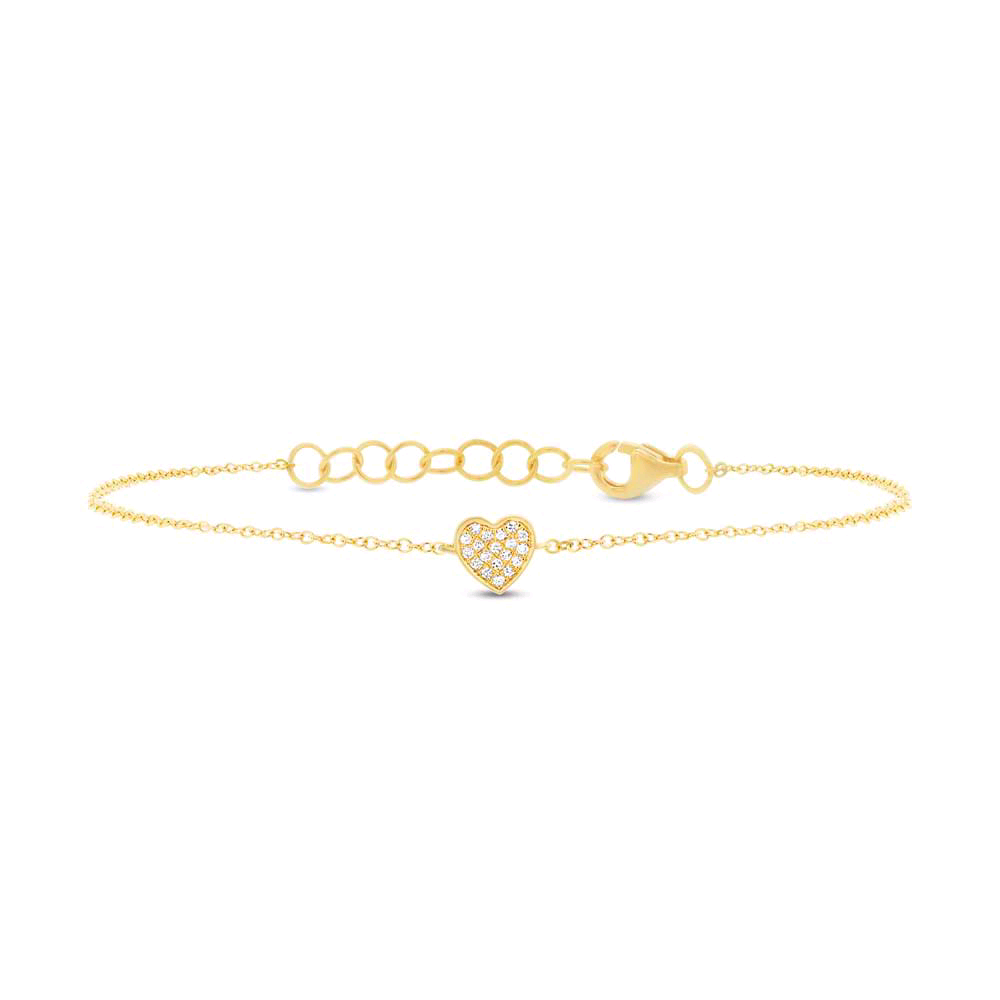 As they say, "action speaks louder than words." Show her how much you love her this Valentine's Day with this sparkly Diamond Pave Heart Bracelet and set the romantic tone for your unending love. 
This is a sure way to fill her unforgettable memories that will always treasure for life. Get her a piece of this treasure, already. It will be worth your while.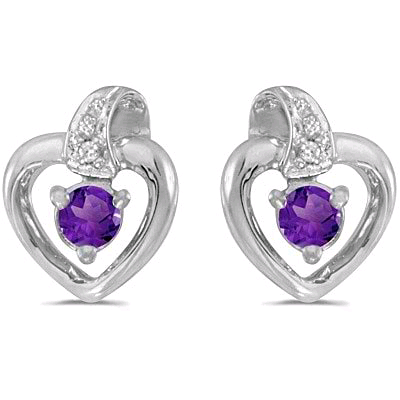 At first glance, earrings may seem small and possibly irrelevant. However, they hold the power to make your woman look classy or sexy. One such is the Amethyst and Diamond Heart Earring, as it has a romantic feel to it. 
It is an amazing gift option for your special one. This small but powerful earring can transform the image of your woman within seconds, emphasizing her beautiful facial shape and skin tone, and complementing her outfits.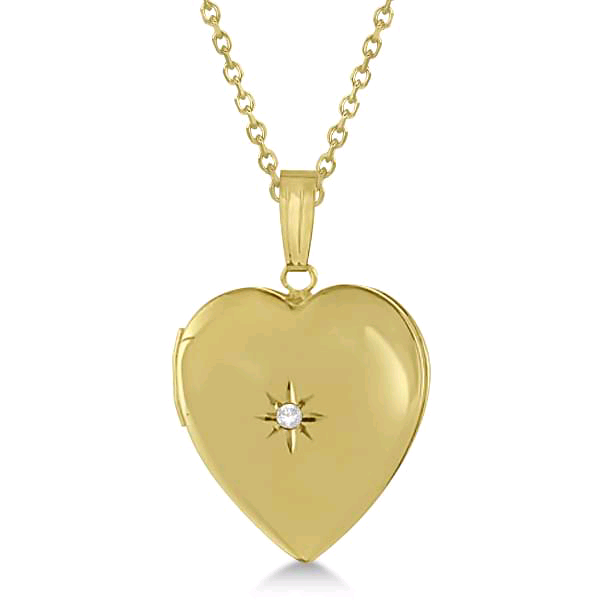 Imagine your lover taking memories of your love story everywhere she goes. Now, that is what this Ladies Heart Photo Locket helps you achieve. For this reason, you can rest assured this gift will go straight to her heart. 
This aesthetically appealing picture locket opens to reveal two heart-shaped photo holders that securely hold images of some of your best memories together, making her nostalgic and thrilled to create more memories with you.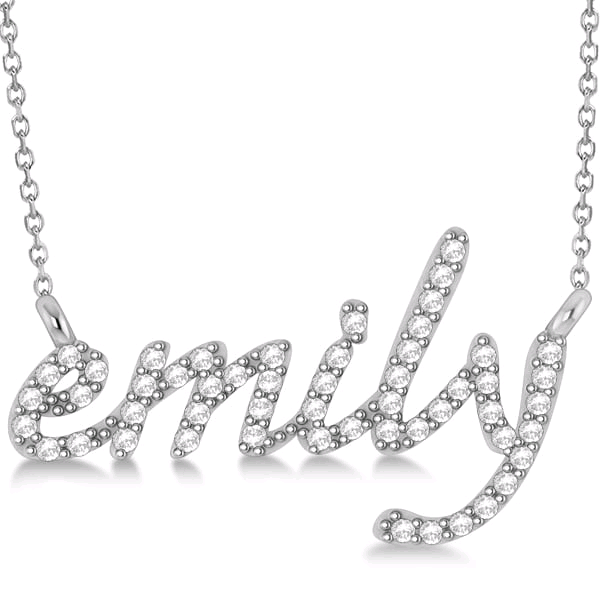 Throw the spotlight on your woman this Valentine's day by giving her this Personalized Diamond Name Pendant Necklace with her name written over it. This is one of the rarest and most valuable Valentine's Day gifts you can give. She'll love it.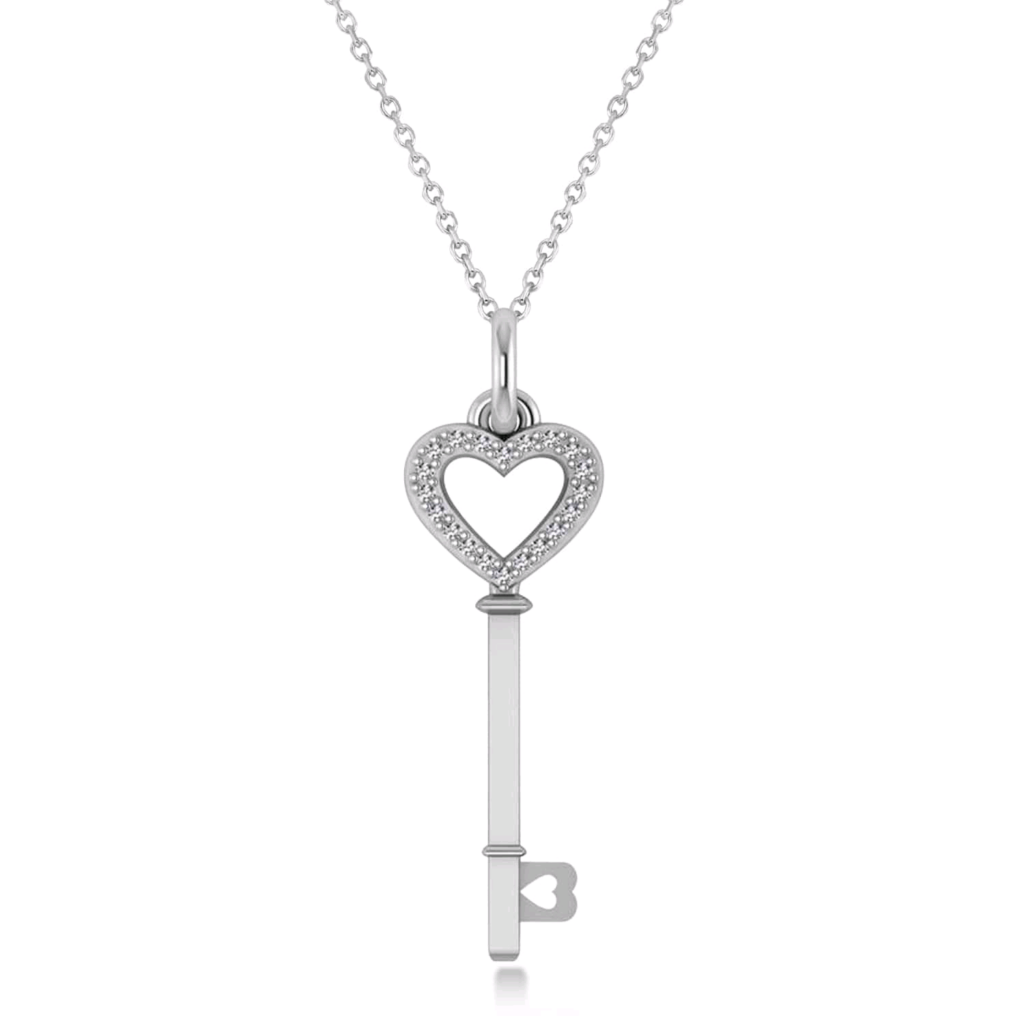 Give the key to your heart to your Queen. Reassure her of her place in your life and show her she is irreplaceable with this Diamond Heart Key Pendant. It is the perfect gift for the Queen of your heart.
Valentine's Day Gift Ideas for Him
You'll likely receive a mind-blowing gift from your man on February 14th. But then, he means the world to you, right? Yes? This means one thing — you need to match his energy or beat him at his game this Valentine's Day. 
So, if you want to take him by surprise and tug his heartstrings, you're in luck. Here are five (5) top Valentine's Day gift ideas for him you can trust to create a memorable experience for your man.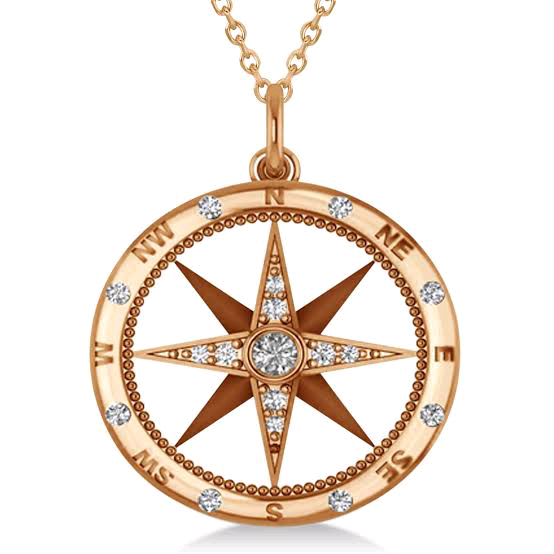 Love the direction your relationship is moving in and would love to appreciate your man for making it an exciting sail, so far? There's no better way to make your feelings known than gifting your man an Extra Large Compass Necklace Pendant.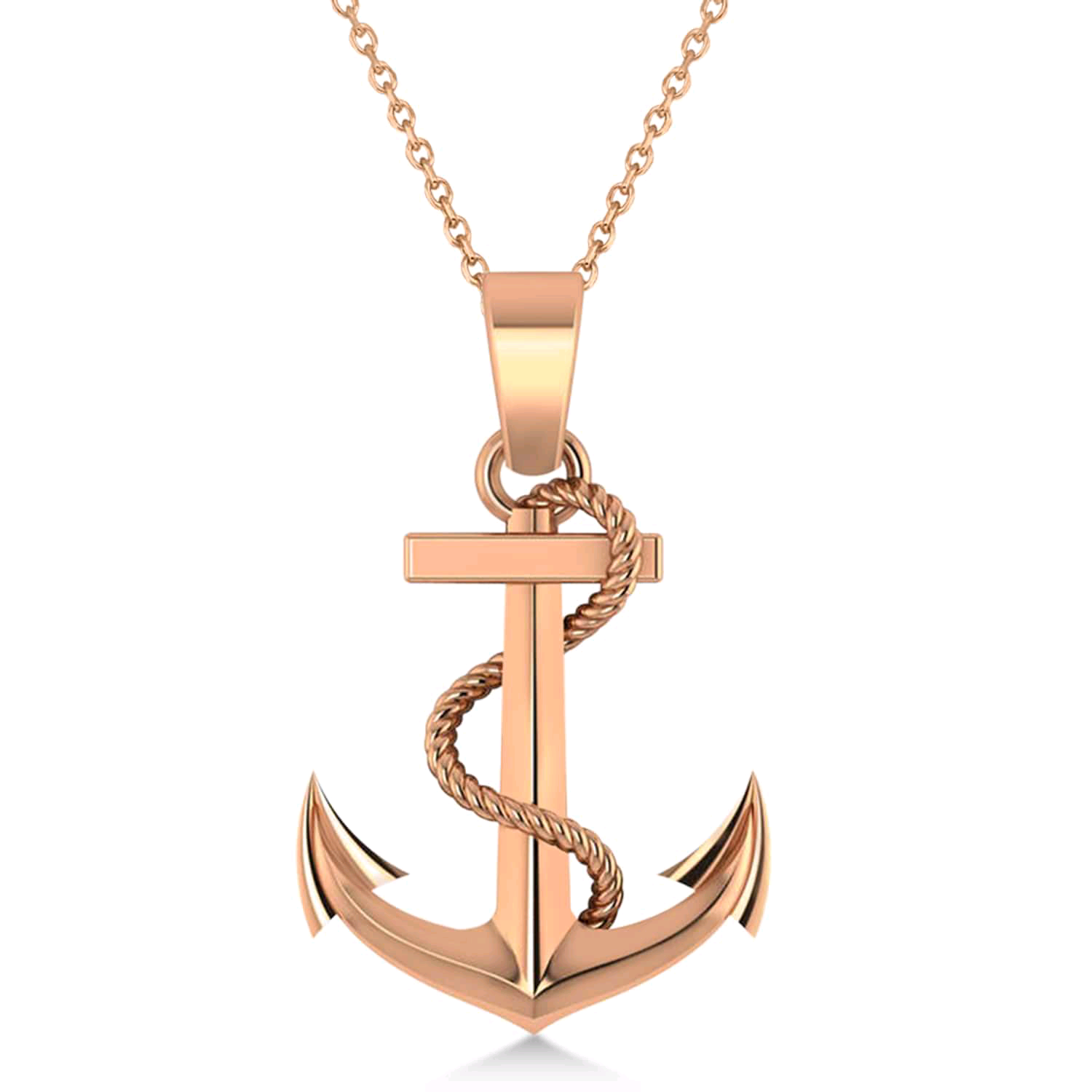 If your man gives you listening ears, supports your life goals or dreams, and makes you comfortable around him, you can rest assured that you're in good hands. 
Hence, you should adorn his neck this Valentine's Day with the elegant Allurez Men's Anchor Pendant Necklace. He deserves it.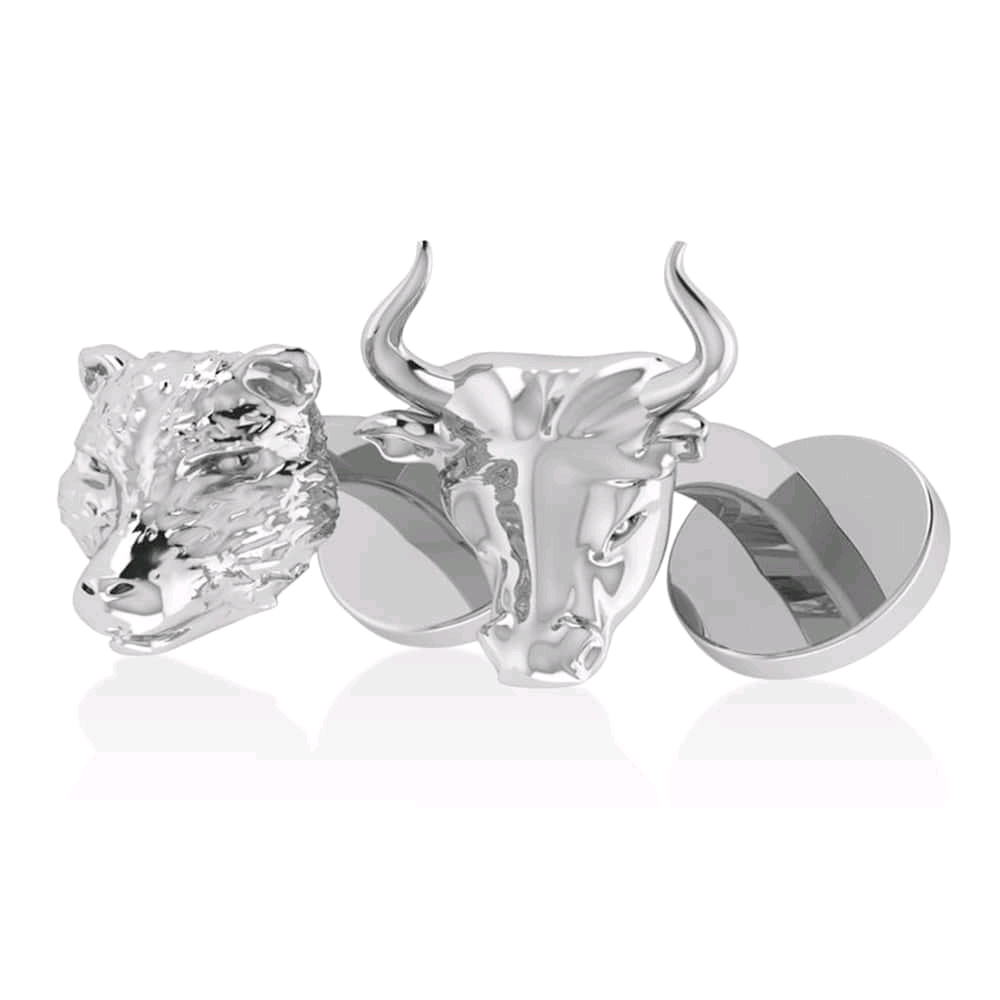 Whether it's a business trip, a formal event, or a wedding, it's important that your man not only looks good in his outfit but steps into any room with his head held high. 
One of the simplest but most effective ways you can help him achieve this is by giving your lover this breathtaking set of Allurez Bull and Bear Cufflinks that ooze different shades of masculinity.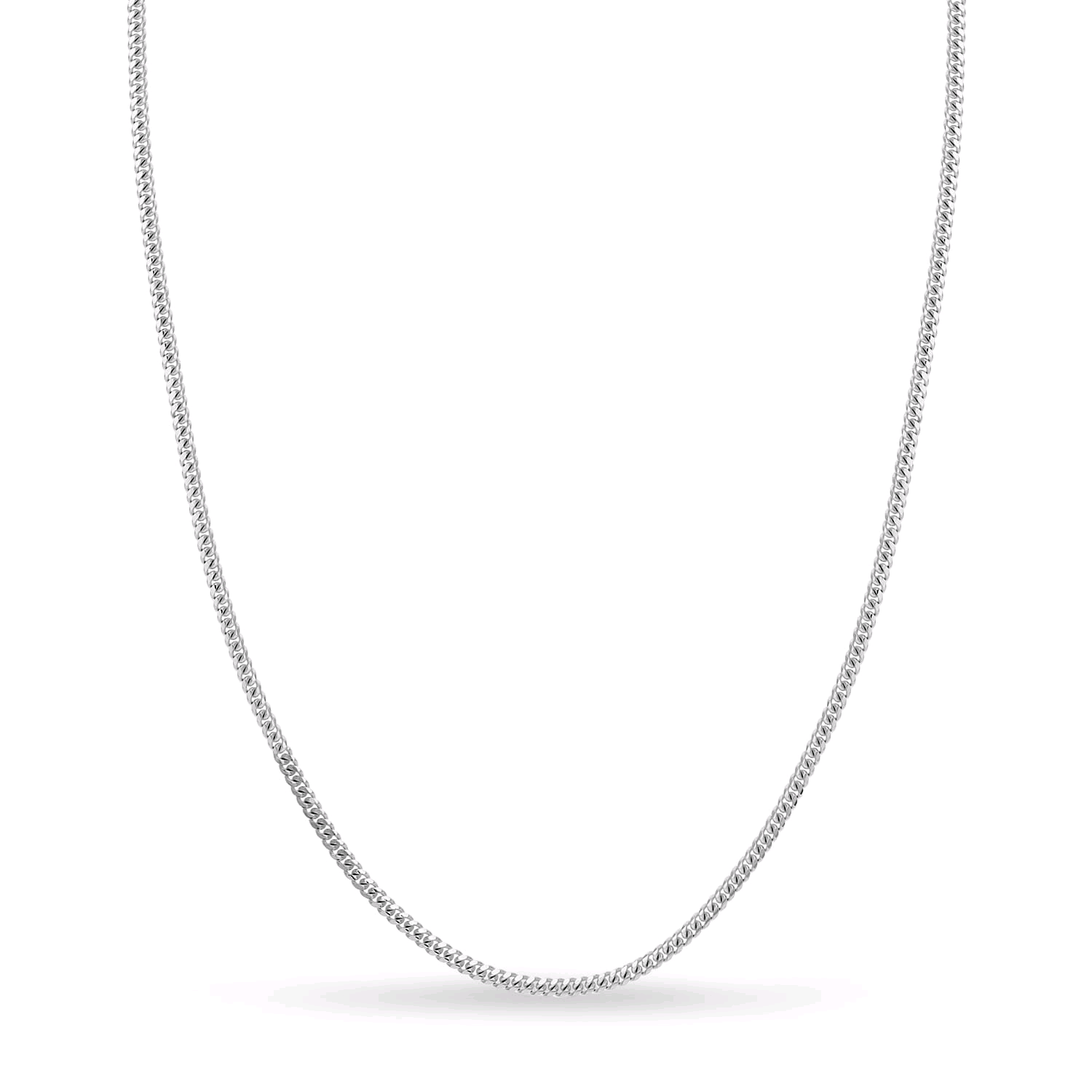 Sometimes, the most valuable gifts are the simplest ones. As they say, "there is beauty in simplicity." Don't sleep on this Small Miami Cuban Chain Necklace. Give him this adorable necklace and accentuate his good looks.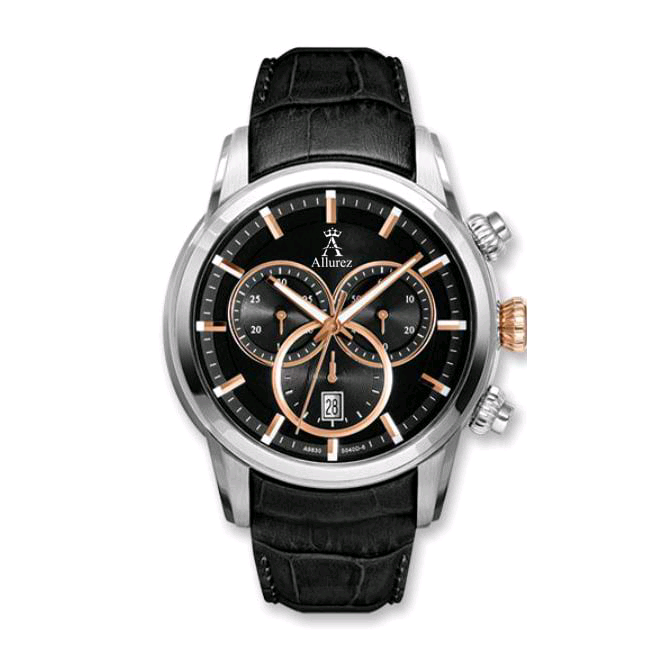 You can't go wrong with the Allurez Man's Swiss Chronograph Leather Watch when getting a Valentine's Day Gift for him. This classy timepiece screams luxury and prestige. 
It is the perfect fit for your man's wrist whenever he steps out for any casual or formal occasion. Don't be surprised if he gets emotionally attached to this thoughtful gift and claims he's never fully dressed until he has this Swiss hand-made craftmanship on his wrist. 
And when this happens, you can pat yourself on the back because you not only gave him a gift but also left your mark on him.
3 Valentine's Day Unisex Gift Ideas for Lovers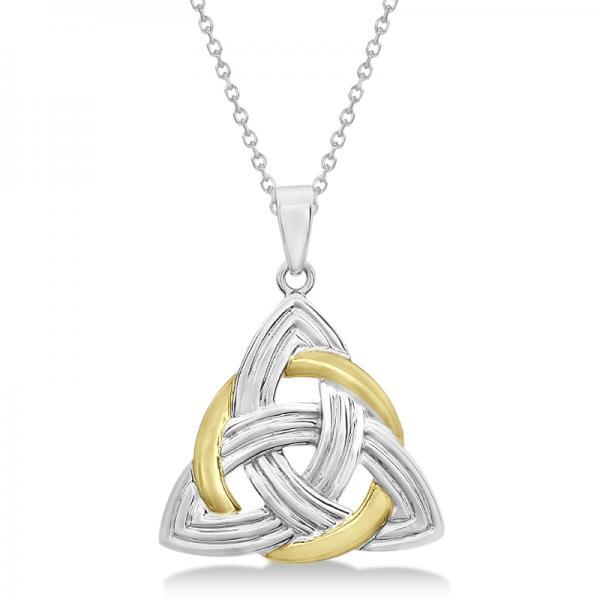 Want to reaffirm your genuine love for your Val and desire for a happily ever after but lack the right words? Look no further than these Celtic Knot Pendant Necklaces, especially if your lover has a thing for Celtic symbols.
These love knots are all you need when it seems words fail you and you can't find the right love expression. They work a treat, as they symbolize an unending love story. 
Crafted in remarkable 14k gold and featuring a trinity symbol, these pendant necklaces are easy on the eye and ideal for any occasion.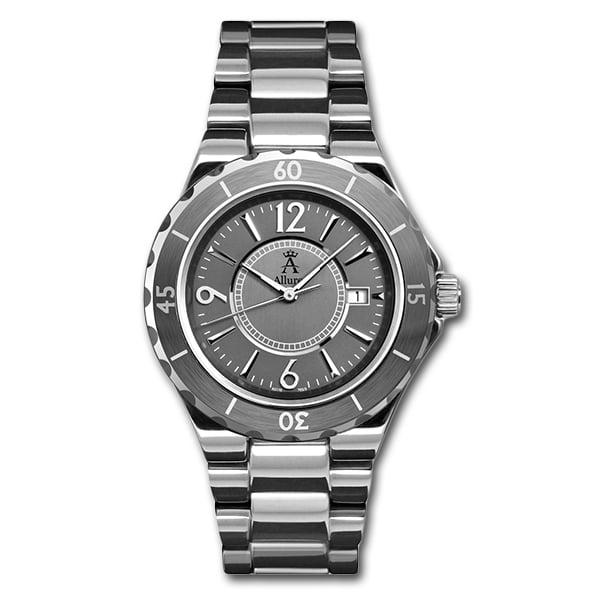 Give your special one a timeless gift like the Allurez Unisex Ceramic Fashion Wristwatch Swiss Made and watch how time adds spice to your relationship. 
Made with love, this beautiful fashion watch is one of the best gifts you can give your lover on Valentine's day. 
Indeed, a wristwatch helps to keep track of most activities and ensures that one values the time available to them. 
However, when it comes to the fashion world, a wristwatch is the perfect complementary accessory for any outfit, you name it. 
Now, imagine your lover rocking this adorable and stylish wristwatch. Such a beautiful sight to behold, right? Go ahead and bring this image to life. 
Not only will your Val appreciate this gift, but also you'll be glad to walk hand in hand with him/her knowing they have got a showstopper on their wrists.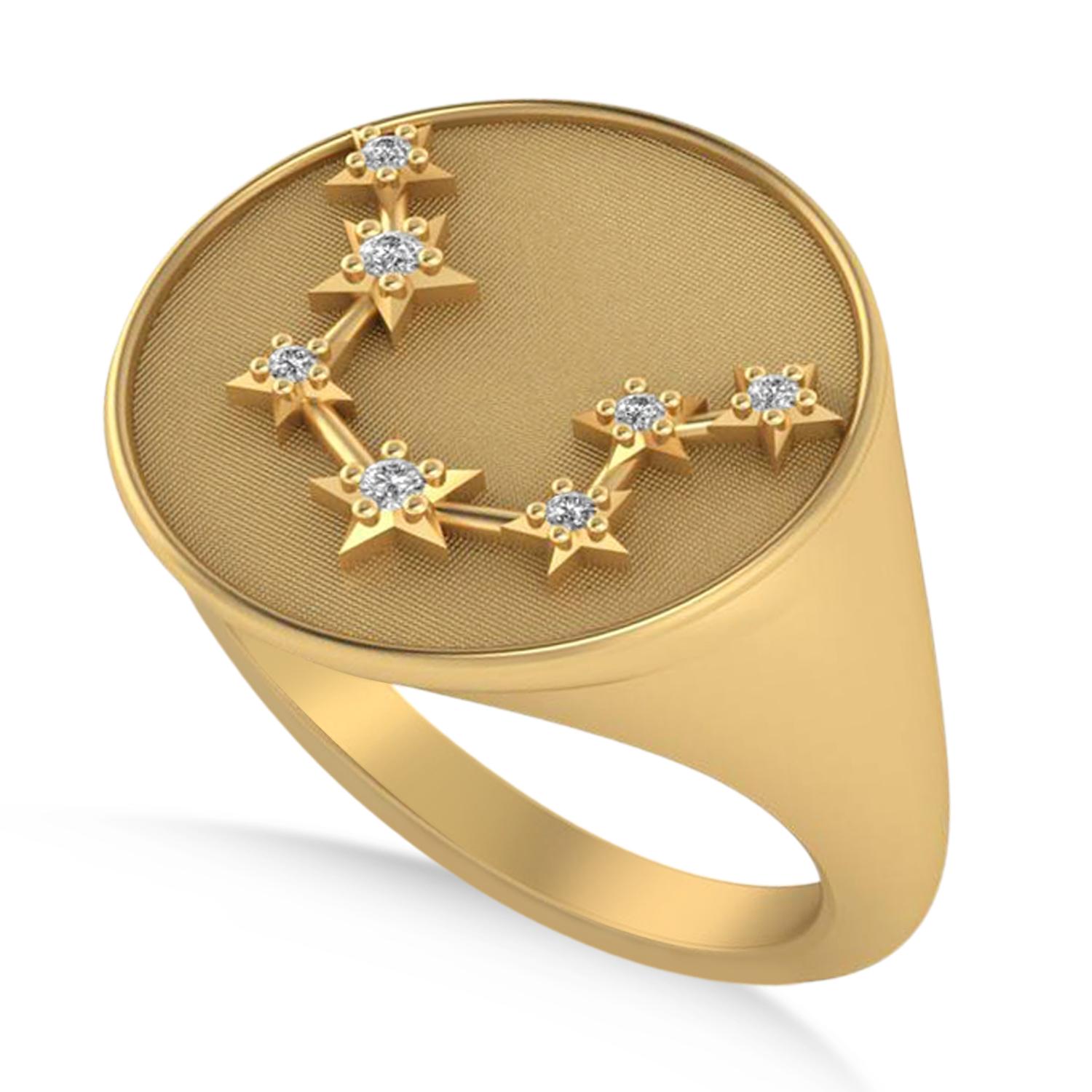 Do you know your lover's Zodiac sign and would love to get him/her a thoughtful gift that shows you care and pay attention to the minutest of details? 
Gift them a Diamond Zodiac Constellation Disk Ring with their Zodiac sign engraved all over it in diamond and gold. Aquarius, Scorpio, Libra, and the like, there's a unique ring for him/her.
These sparkling jewelry have a personal touch that will leave your Val amazed and speechless. You know, nothing beats a statement of love that packs a punch. 
This is one of those brilliant chess-like moves that assure you the stars will align in your favor on Valentine's day.
So, bring your A-game to the table this Valentine's day and get him/her a befitting Diamond Zodiac Constellation Disk Ring that showcases their Zodiac sign's corresponding constellation pattern. 
Final Words
There you have it, at your fingertips, the best Valentine's day gift ideas for lovers you can bank on to make your lover scream, "you're the best partner I could ever wish for." Now, it's up to you to play this romantic card up your sleeves by getting him/her any of these exciting gifts. 
Make this Valentine's day count and take a significant step towards your happily ever after with the king/queen of your heart. It'll be worth your while.
We would love to play a part a shaping your beautiful, unending love story. This is why we recommend the best of the bunch when it comes to Valentine's day gifting.  However, it's worth noting that these gifts will only stand the test of time if they are handled and stored properly.
Click to learn more about jewelry care, jewelry storage, and, watches storage, so your gifts to him/her can stand the test of time.

About Bridget Smith

Twitter •