---
Pearls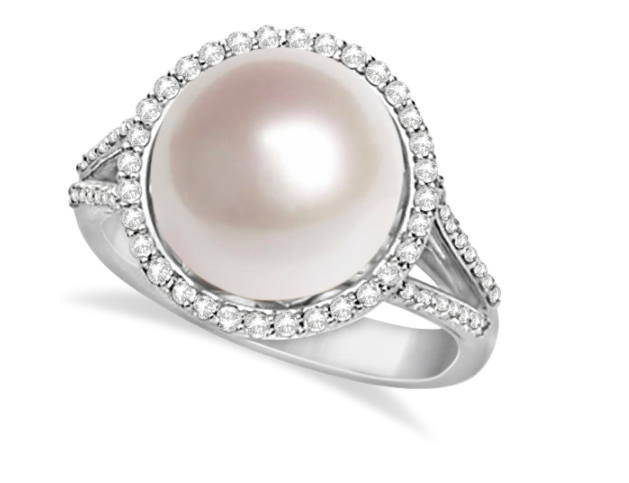 "A woman needs ropes and ropes of pearls," said Coco Chanel, while Grace Kelly noted, "I favor pearls on screen and in my private life."
There's a reason why all fashion icons – including Elizabeth Taylor and Audrey Hepburn – were often spotted wearing pearls and had pearl jewelry in their vast collection. Its because they are timeless, classic, never go out of style and, like Jackie Kennedy once said, "pearls are always appropriate."
Who can forget Princess Diana oozing sophistication with her multi-strand pearl choker and Marilyn Monroe wearing pearls because of their sensual allure. Dorothy Parker also said, "When I'm cold I just put another rope of pearls on."
Elizabeth Taylor even published a book titled "My Love Affair With Jewelry" and on the cover is her face along with a string of pearls. She owned pearl earrings, necklaces, even bags and also famously owned the 50.6-carat La Peregrina, a magnificent teardrop natural pearl given to her by Richard Burton for Valentine's Day that Philip II of Spain originally gave Mary Tudor on their engagement. It once belonged to a succession of eight Spanish kings. According to Vogue, Taylor once lost it in her hotel suite at Caesars Palace, until she noticed her Pekingese puppy chewing on something that turned out to be the pearl!
And what about Audrey Hepburn? Well it's widely known that her favorite jewelry were pearls and she once said her favorite piece was a pearl necklace given to her by her then-husband Mel Ferrer. When items from Hepburn's jewelry collection were being auctioned off in September 2017 her son Luca Dotti, from her second marriage, said, "What she really loved were pearls because of their purity, the fact that they were made by nature." It's true, unlike gemstones or precious metals that must be mined from the earth, pearls are formed inside the shell of certain mollusks deep in the ocean.
It's impossible to find a fashion mavin that doesn't appreciate the beauty and classic look of pearls so when thinking of jewelry to buy someone – whether it be your mother, sister, girlfriend or wife – don't limit yourself to diamonds and gold.  A strand of pearls say just as much as a diamond necklace and many believe, for a long time now, that in fact, pearls are a girl's best friend.