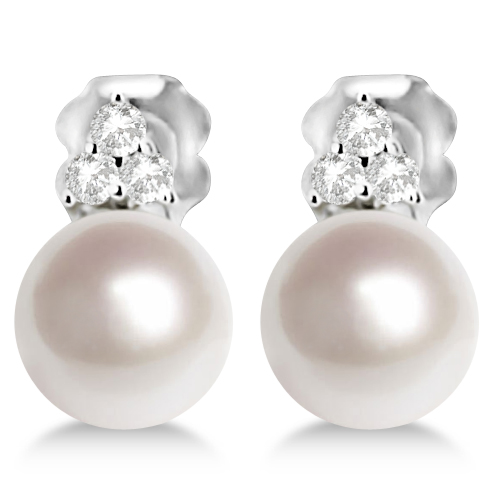 Why Is Pearl Jewelry Timeless? There's Only One Answer
Like diamonds, pearls has stood the test of time and have never gone out of style. The Gemological Institute of America has even called pearls "perhaps the best-loved gems of all time."
"While pearls were once the realm of grandmothers and '80s meeting rooms (paired with inimitable quiffs, naturally), they have transcended such connotations to become a jewelry piece befitting the wardrobe of any self-respecting modern woman," Vogue magazine explained.
But what's the appeal of pearl jewelry, exactly? The answer is: versatility.
They can be bold but also add a touch of femininity or delicacy to any look. They can be worn as a minimalist piece that you throw on everyday as well as a statement piece. Whether they're small or big pearls, they can be classic but also trendy at the same time when mixed with other styles. Again, like diamonds, they can be worn anytime, anywhere. Simple pearl pendants can make any outfit more elegant and they also make for a great layering piece, if you're into the stacked look. Think of pearl bracelets stacked with other styles as your new arm candy.
Pearls have always been popular and a coveted piece of jewelry.
"There's no denying that pearls are a classic jewelry piece which have endured decades of evolving styles," Good Housekeeping magazine explained. "Loved by royalty and Hollywood starlets alike, the coveted jewels are a timeless choice and evoke a unique air of glamour and sophistication. Think Marilyn Monroe dripping in pearl necklaces, or the Queen in any number of heirlooms pieces passed down from generations before her."
Singer and actress Jennifer Lopez also incorporated pearls into her wedding look when she recently tied the knot with actor Ben Affleck. The "Marry Me" star walked down the aisle in mid-August in a figure-hugging white Ralph Lauren gown with a ruffled skirt made from 1,000 handkerchiefs and 500 meters of fabric. She paired the gown with a "white South Sea cultured pearl drop earrings flanked by diamonds set in platinum," and a pearl ring "featuring the same diamonds and a central South Sea pearl," according to Vogue.
After the ceremony, she changed into another Ralph Lauren gown that had numerous strands of pearls from its collar all the way down to the ground. She paired the look with stud diamond and pearl earrings. Pearls were incorporated into all three of Lopez's bridal looks, and it symbolize "calmness, integrity, loyalty, purity, and serenity, but also wisdom—and particularly wisdom gained through experience," Vogue said.
GIA said that people have also coveted natural pearls as symbols of wealth and status for thousands of years. The oldest written mention of natural pearls was in 2206 BC.
Both natural and cultured pearls come in a variety of colors but the most familiar — and typically sought-after —colors are white and cream. Black, gray, and silver are also common, but the color palette of pearl colors reaches every hue, according to GIA. It further explained that "the main color, or body color, is often modified by additional colors called overtones, which are typically pink (sometimes called rosé), green, purple, or blue."