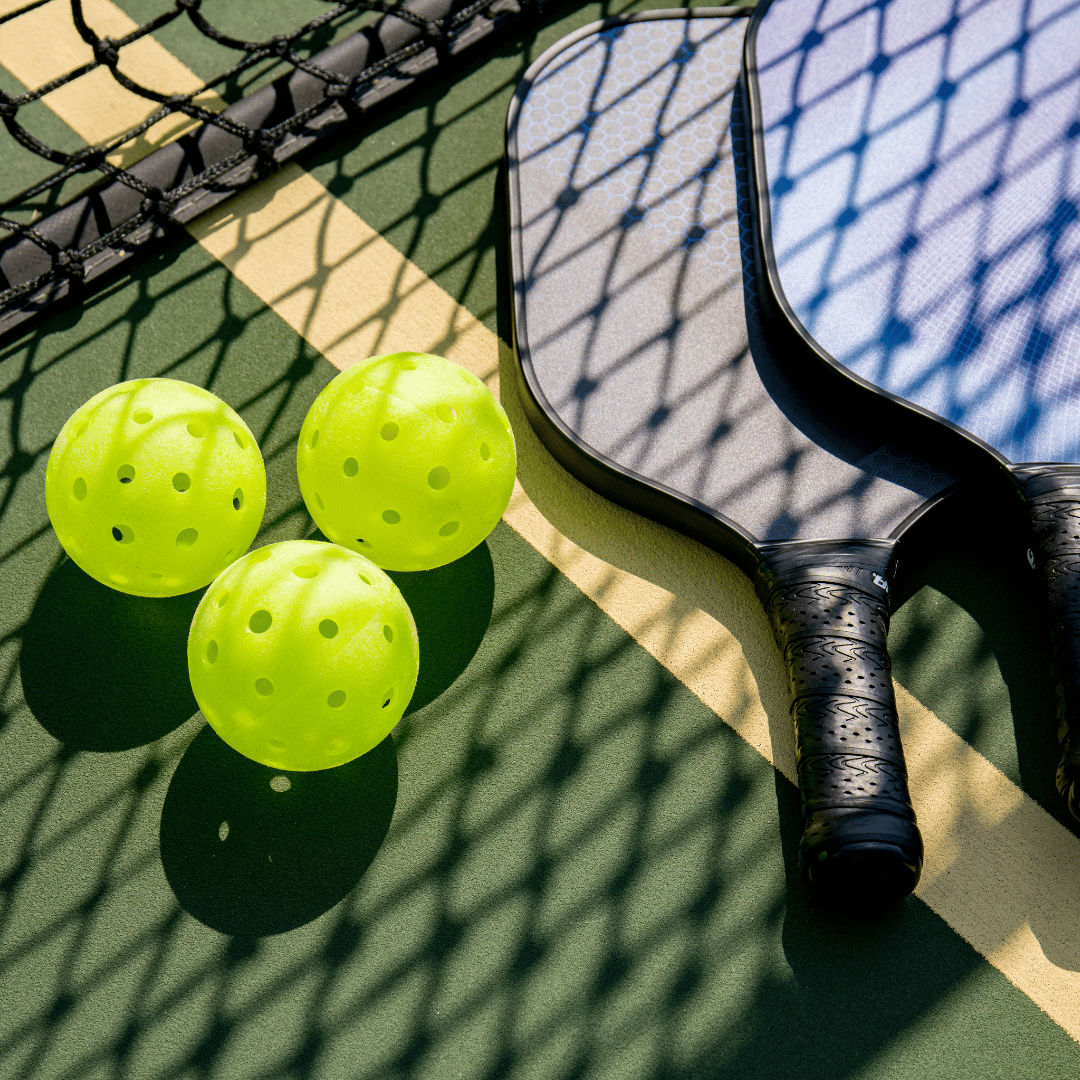 Pickleball Jewelry to Wear On and Off the Court
Wear what you love! Show your passion for your favorite hobby by investing in a fine jewelry piece inspired by the fastest growing sport in America – pickleball!
The Viral Sport of Pickleball
It seems that everyone is suddenly playing pickleball. Despite its recent popularity, the sport has actually been around for 60 years! What first started as a spontaneous family game, pickleball, is now a viral activity that has taken over team-building, family reunions, and sunny weekends.
The History of Pickleball
The first game of pickleball was played by Joel Pritchard and Bill Bell in 1965. During a summer family gathering, the group found themselves bored with a badminton court without racquets. Pritchard and Bell suggested ping-pong paddles and a perforated plastic ball instead. The game quickly became popular amongst their friends and was officially incorporated in 1972. Now, over 50 years later, the Sports & Fitness Industry Association (SFIA) has listed pickleball as the fastest-growing sport in America.
Why is Pickleball so Popular?
For three consecutive years, pickleball has been ranked as the fastest-growing sport in America. So why is pickleball so popular all of a sudden?
The surge in pickleball players is primarily due to how easy it is to learn and play. Described as a combination of tennis, badminton, and ping-pong, pickleball rules are simple to learn, making it an excellent group activity. You don't need a lot of equipment or training to participate, and many pickleball courts offer affordable rentals.
In addition, pickleball is a fun way to exercise that doesn't put too much strain on the body, making it an accessible sport for people of all ages. Friends and families are posting photos of pickleball games on social media, bringing even more attention to the sport.
How Did Pickleball Get Its Name?
Joel Pritchard and Bill Bell came up with the name 'pickleball' after the local sailing contests. In sailing terms, the pickle boat is the last boat to finish a race.
After the game gained national popularity, rumors circulated that the sport was named after the Pritchards' dog, Pickles. However, the family debunked this gossip, sharing that Pickles didn't join the family until 1968, 3 years after pickleball was created.
Fine Jewelry Gifts for a Pickleball Enthusiast
GIFT IDEA #1: PICKLEBALL PADDLE PENDANT NECKLACE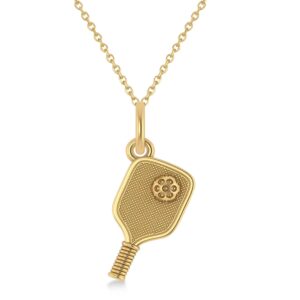 Expertly crafted in 14k yellow, white, or rose gold, this Pickleball Paddle Pendant necklace is the perfect way to celebrate a win on the court! The pendant is available in two sizes and features a pickleball paddle and ball. The immaculate detailing of this fine jewelry piece is sure to catch the eye of your team members! Show your dedication to this viral sport and invest in your new favorite necklace.
Gift Idea #2: PICKLEBALL PENDANT NECKLACE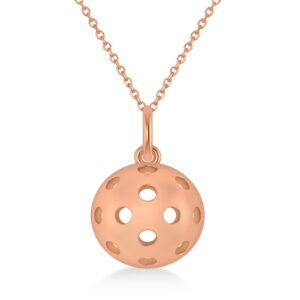 This elegant pickleball pendant necklace is the perfect way to subtly incorporate your favorite hobby into every outfit! The pendant has a bulbous, 3D design that stands out from traditional pendant styles. Layer the Pickleball Pendant Necklace with longer chains for a relaxed, chic, and stylish look!
Gift Idea #3: DIAMOND PICKLEBALL PADDLE PENDANT NECKLACE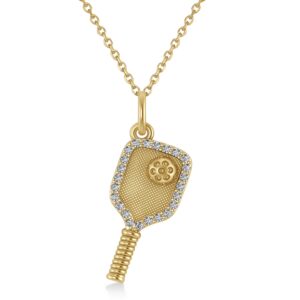 Bring some extra sparkle to the court with this Diamond Pickleball Paddle Pendant necklace. Available in your choice of 14k yellow, white, or rose gold, the top of the paddle is lined with delicate diamonds. The handle is represented by an elegant coil of gold. This unique fine jewelry piece will instantly elevate your pickleball outfit.
Gift Idea #4: DIAMOND DUAL PICKLEBALL PADDLES PENDANT NECKLACE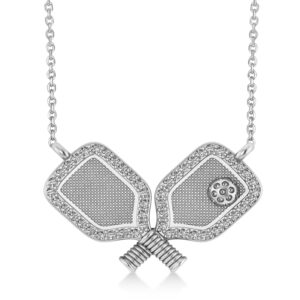 Step up your glam game with this Dual Pickleball Paddle necklace. Oriented in a classic X design, each paddle is edged with gorgeous diamonds. This necklace is available in multiple sizes and is created with the finest 14k gold.
Is pickleball your go-to date activity? This pretty pendant is the perfect anniversary present.
Win at Gift Giving with Unique Fine Jewelry
You can never go wrong with gifting a fine piece of jewelry. Go one step further and choose a unique item that symbolizes the recipient's interests and hobbies.
Whether you are shopping for a sports fanatic or an animal lover, find the perfect unique fine jewelry piece at Allurez. Browse their collections of specialized jewelry, including the Pickleball, Compass, and Zodiac collections and more! Show someone you care about how much they mean to you with a personalized gift that symbolizes what matters most to them!