---
Wedding Stories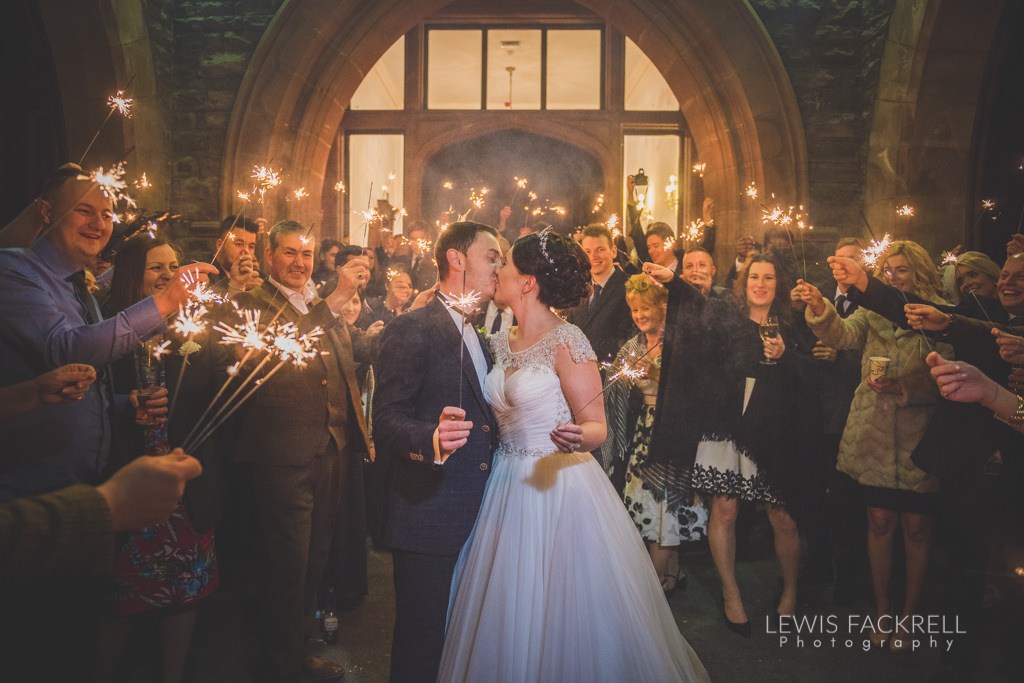 Hannah and Gareth met at the University of South Wales in 2012. They were both working as part of the same research group and quickly became friends and no less than a year later fell in love.
The couple found that their romance grew quick as they had been friend's for several years before. They loved traveling and went on their first vacation together to Italy. It was during this very trip, in a little Café overlooking the magnificent Lake Como- Gareth said "I Love You" for the first time.
Two incredible years later, in mid December, Gareth booked a surprise night away for the two of them. He booked a night at the first hotel they had ever stayed at together as a couple, Kings Arma Didmarton. He even called ahead and ordered her favorite wine and proposed before dinner in their room. Hannah was ecstatic and said " it was so special to go back to a place we loved so much."  Neither Hannah nor Gareth are extroverts, nor did do they like a huge fuss, so they both wanted a quiet engagement. Both sets of parents knew it was coming – but Hannah had no idea! It was the perfect engagement- according to Hannah and it was also close to Christmas – her favorite time of the year!
Hannah explained how she always wanted an engagement ring that was different, and had a detailed band. Gareth found Allurez whilst searching online and instantly fell in love with the band detail – and the added diamonds set into the band.  Hannah's ring was our gorgeous Petite Marquise Diamond Ring in 14K White Gold. For the wedding it was only ever going to be the matching Wedding band – with sapphires set for Hannah's "something blue" and to match the wedding color scheme. The band the couple choose was our Antique Marquise Shape Diamond Wedding Ring also in 14K White Gold.
Hannah remarks, "I'm always complimented on the unique detail – especially when it's shining in the light – the stone and setting looks incredible. Even the jewelers who cleaned my engagement ring ahead of the wedding complimented me on the beautiful band detail – and they see a lot of rings!"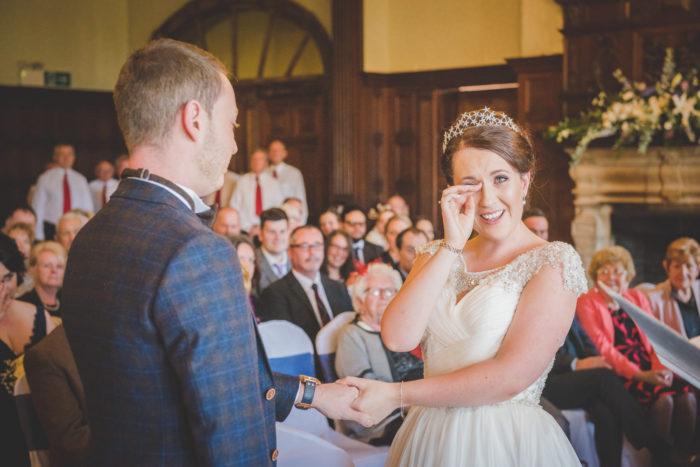 For the wedding, Hannah and Gareth had a very strong idea of what they wanted – a wedding weekend –  where they could spend time with everyone they loved and really celebrate. They wanted a venue that let them embrace their love of the night sky, stars and space. They booked Buckland Hall with 21 months until the wedding, and booked their phenomenal photographer Le
wis Fackrell shortly after. They got so much of the planning done as soon as possible so they could just enjoy "being engaged" until the wedding.
Hannah explained, "then it seemed as though the wedding came from nowhere and we became really busy." Her sister, Dad and all their friends became invaluable and helped with the favors and lots of decorations. Hannah said " we couldn't have done it without them! We really loved every minute of planning and luckily got to enjoy making everything perfect."
Congratulations to Hannah and Gareth! We wish you a lifetime of love, health, and happiness!
If you purchased your engagement ring or wedding bands at Allurez and would like to be considered for a feature on our blog. Be sure to contact aviva@allurez.com for more information.