---
Birthstone Jewelry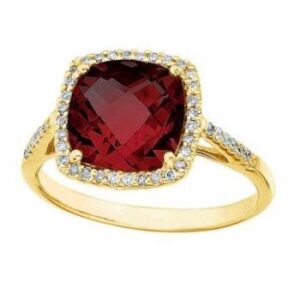 Some people think of birthstone jewelry as something personable that you can purchase for yourself in order to create a special type of sparkling style.  While this is completely true, birthstone jewelry in its various forms also can make an amazing birthday present.  Knowing the individual's birthday will help you focus the specific gemstone involved.  Once you have properly assessed the color and gem needed, you can then start investigating the particular piece of jewelry the birthday girl or boy would like to have, likes the most, or even needs in order to complete his or her jewelry collection.
Birthstone earrings are a great daily addition to anyone's personal jewelry collection as they can work with almost any outfit as well as being a specifically personal piece for the individual that proves you to be an integral part of the birthday person's life.  If bands are more of a beloved asset for the birthday person, birthstone rings can be a wonderful option since they can be created in a variety of cuts and shapes—fitting into the metal which matches the gemstone best.  Birthstone necklaces have their own alluring place in the personal jewelry collection of a friend or loved one.  Whether you choose a luxurious wreath or a fun and lovely chain and charm necklace, there are plenty choices in a broad collection of birthstone pendants that the person can wear at any and every occasion with pride.  All you really have to remember for these selections is to make sure you have the correct birthstone and to keep the personal style of the birthday boy or girl in mind!

About Allurez
Allurez is the premier designer and retailer of high quality fine jewelry with a brand name known to royals as well as to the rich and famous. We are committed to providing you with the largest and the finest selection of engagement rings, wedding bands, bridal jewelry, fine fashion jewelry, and certified loose diamonds. Go ahead, browse our store, and find your perfect jewel!