---
Birthstone Jewelry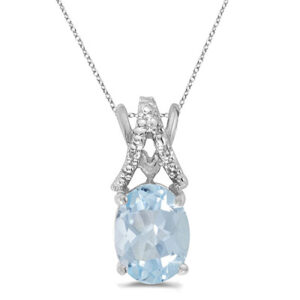 Those who were born in the month of March have a very special treat that has been officially awarded to them.  When birthstones were arranged to be coordinated with certain months of the year, March was lucky enough to get the fabulous stone of aquamarine.  This delicate blue shimmering gem has been a favorite of people all over the world in addition to its representation of a March birthday.  Why not celebrate with March birthstone jewelry for the special person who falls into that category?  Aquamarine rings are in a realm to themselves and will stun anyone who looks upon them.  Aquamarine earrings need no additions though as they can stand out no matter how you wear your hair due to the innate shimmer of the stone.
Yet, you should not feel that aquamarine jewelry is restricted to those who have a birthday in the month of March.  The stone really is for everyone to enjoy and to always keep in their jewelry collections to show your fun, brilliant, and classy aspects.  Aquamarine pendants in particular look great hanging off of a long and thin silver chain that perfectly accents the stone.  However, aquamarine necklaces should not be limited to pendants since a multitude of bright blue gems in a wreath style can look absolutely stunning.  If you just want a little extra sparkle though, try a few aquamarine bracelets on for size.  You'll probably never want to take it off.

About Allurez
Allurez is the premier designer and retailer of high quality fine jewelry with a brand name known to royals as well as to the rich and famous. We are committed to providing you with the largest and the finest selection of engagement rings, wedding bands, bridal jewelry, fine fashion jewelry, and certified loose diamonds. Go ahead, browse our store, and find your perfect jewel!