---
Earrings
Earrings add that little extra panache, the finishing touch to any outfit. With so many pierced earring styles to choose from, chances are that within your earring collection, you have most some, if not all, of the following earring backs.
Do you know all the names for the thingamabobs that hold your earrings in place?
Here's a guide to help you along.
Push Back
The most common type of earring backs are the push backs, also called friction backs. They are a totally uncomplicated back commonly used for studs and light weight drops or dangles. Firmly place the earring in its place and slide the back right up the earring post until it's secure, then you're done.
Screw On
Screw backs provide a bit more security than push backs. Unlike push backs, screw back earrings have a grooved, rough post that requires you to literally screw on the back.
Earwires
Also known as fishhooks or shepherd's hooks, these hook-shaped earring backs, are thin and twisted, easily fitting through the ear. These earwire backings are used with drop earrings, relying on the weight of the earring to keep it secure, in its place.
Lever Back
Lever backs are very similar to earwires, with the addition of a metal latch that goes over the curved piece to hold your earring in place. Lever backs are known for their comfort, especially for drop of dangle earrings.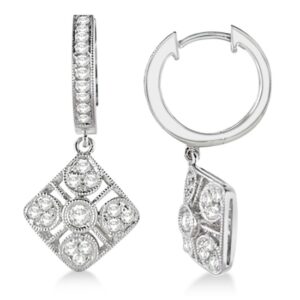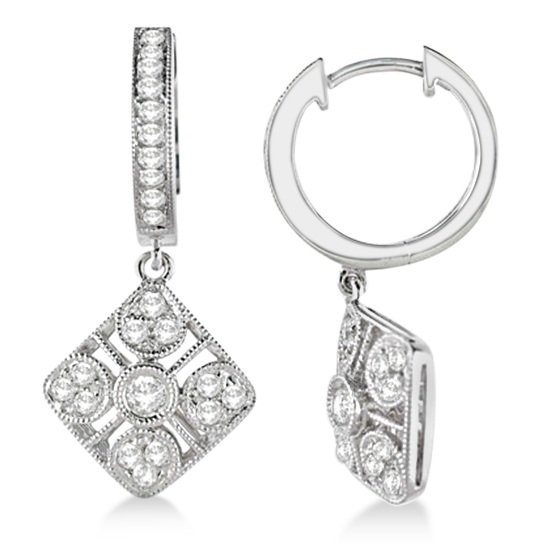 Latch Back
Latch backs (also known as clip/posts) feature hinged posts with a straight post insert, along with an additional hinged backing to hold it in place. Other latch-back earrings have a post that doesn't move. The post goes straight through the ear and then slides right into a hole on the other side of the earring to create a continuous loop. Most often, these backings are reserved for hoop earrings.

About Allurez
Allurez is the premier designer and retailer of high quality fine jewelry with a brand name known to royals as well as to the rich and famous. We are committed to providing you with the largest and the finest selection of engagement rings, wedding bands, bridal jewelry, fine fashion jewelry, and certified loose diamonds. Go ahead, browse our store, and find your perfect jewel!