---
Gift Ideas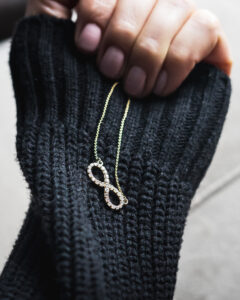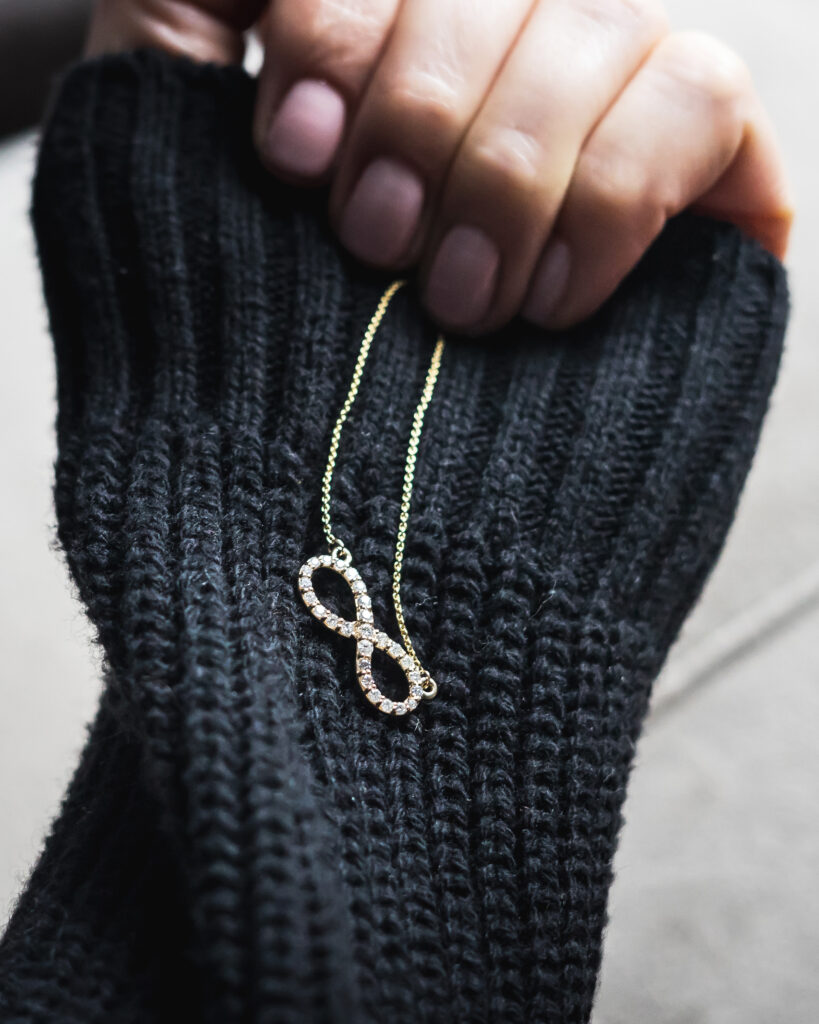 Mother's Day is around the corner and if you haven't bought a present yet, don't worry! A lot of us are last minute and if you're considering buying your mom (or any mom) some jewelry, just know that you don't have to spend a lot to get her something she'll love.
We rounded up a few beautiful pieces, in various styles, that we think any wonderful mom will fall in love with.
There are tons of great gifts you could treat mom to this Mother's Day. You could go the practical route and get her something you're sure she'll use a lot, or if you're looking for a gift that feels like a special treat, we've got you covered there too. Just know that you can't go wrong with giving mom a nice piece of jewelry.
Beautifully crafted, just her style, and maybe something she probably wouldn't buy for herself (though she wants to), a piece of jewelry is the perfect way to show mom how much you love and appreciate her. You can choose from the options below or design your own jewelry today.
Dainty stackable rings
For the mom who doesn't want to be bothered by big cocktail rings, these minimalist rings, stacked or worn on their own, are perfect for everyday wear. Find one with small diamonds in either 14-karat rose, yellow, or white gold, for that extra sparkle or get one that has various gemstones if you're looking for a pop of color.
Heart-shaped earrings
Heart-shaped jewelry is not just for Valentine's Day. There are so many ways to tell mom you love her and these heart-shaped earrings are one way. You can also opt for the same ones in 14-karat yellow gold or rose gold.
Heart-shaped necklaces, bracelets, rings, and earrings are super trendy right now. From big, bold pieces to smaller, delicate styles, there are so many ways to cater the heart-shaped jewelry trend to your own style. The best part is that the shape is timeless and will never go out of style so no matter how much you spend, you'll treasure it forever.
Personalized "MAMA" necklace
Do you have a cute nickname for your mom? Do you call her "Mama Bear," "Mom," "Mommy" or "Mama" ? Whatever it is, you can have it engraved on a necklace and give her a personalized pendant – something that's extra special because you put enough thought into it to personalize it. Anything engraved and personalized is perfect for May 12.
An infinity "Love" necklace
The infinity symbol has long been used to symbolize eternity and never-ending love. Sometimes called the lemniscate, it originated as a mathematical symbol representing an infinite sum. Derived from the Latin word infinitas, which means 'unboundedness,' the infinity sign as we know it now was discovered in 1655 by mathematician John Wallis, who coined the term to represent a number that had no end, it was infinite.
Many people enjoy adding an infinity necklace or an infinity bracelet to their daily ensemble.
A colorful tennis bracelet
It's all about color in the summer time! People put away their heavy sweaters and bring out their colorful ensembles and especially this year, neons and bright colors are very trendy. A good way to say "thank you" to your mom is to liven up her everyday outfits with a colorful tennis bracelet. The glittery gemstones go with any outfit and if you want only one color then just pick out a bracelet with her birthstone and you have a meaningful gift.
A sleek cuff
A polished cuff bracelet is for sure something many mom's love to rock and it comes in so many styles there's for sure something for everyone.
Something with her zodiac sign
Astrological symbols give a traditional ring a modern twist. Just choose your mom's zodiac sign and you have a thoughtful gift.
Heart-shaped locket
Lockets are both sentimental and stylist, and this locket necklace is dainty enough to wear everyday, but also unique enough that will make it feel really special. These heart-shaped lockets prove that it's what's on the inside that counts.
Jane Daines, co-founder of baby and family brand Lalo, said lockets are one of her top gift recommendations for Mother's Day. She explained, "One of my favorite Mother's Day gifts is a locket with pictures of my children. My little ones love to see me wearing it, and I love to have them close all day long."
Infinity and heart-shaped necklace
This heart-shaped pendant shows your love for your mother and how it's endless, eternal and unbreakable. Given its powerful meaning, infinity jewelry makes not only the perfect gift and if you combine it with your own unique personalization, you have a piece that is not only stylish or timeless but can also be entrusted with acting as an eternal keepsake and memento of your love and relationships.