---
Category 2 / Valentine's Day
Valentine's Day Gift Guide: 15 Pieces of Heart-Shaped Jewelry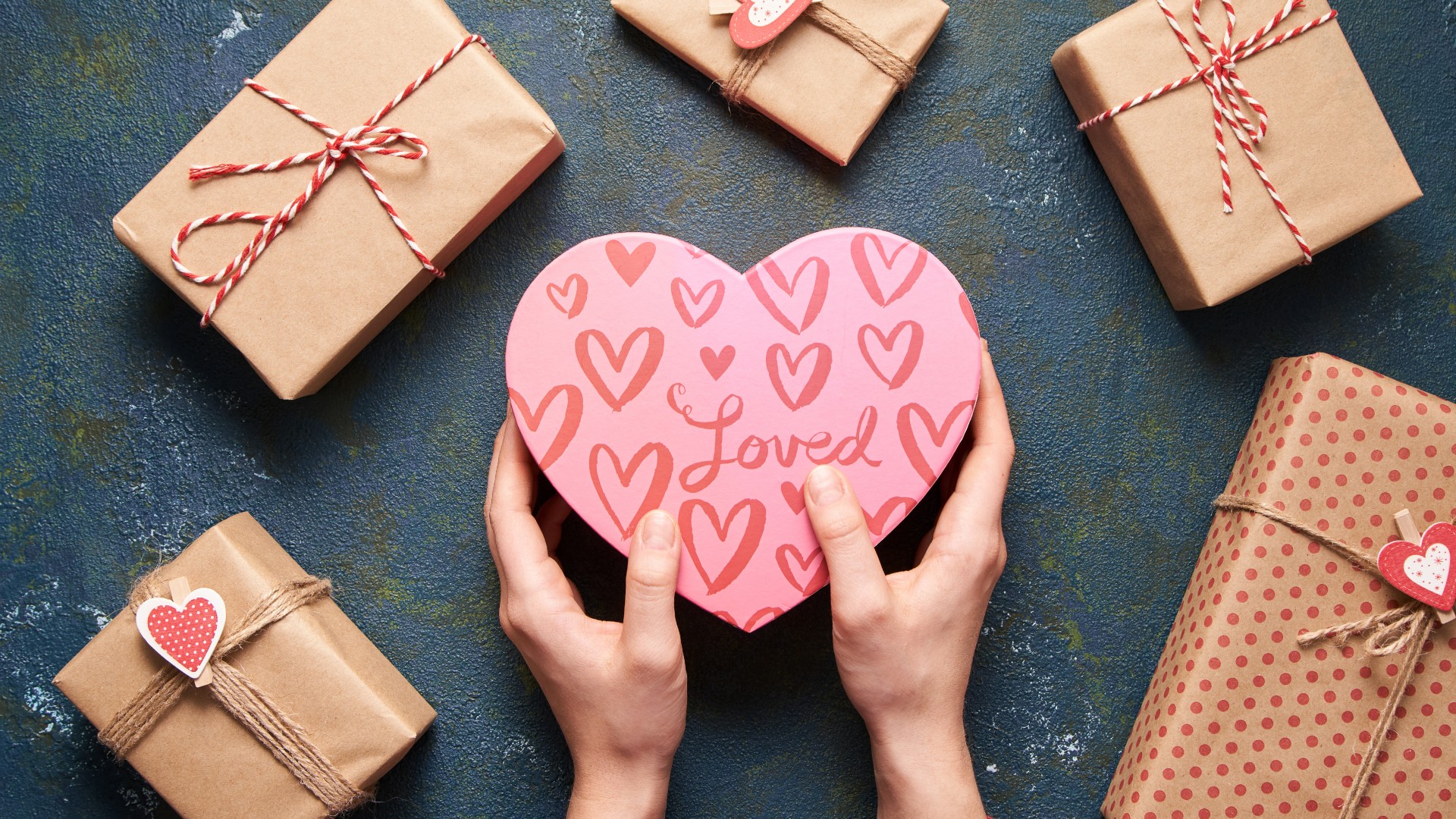 In 2021, Americans spent a total of $21 billion on Valentine's Day, and that included a lot of gifts. The most popular gifts tend to be flowers, candy (mostly chocolate) and jewelry. In fact, when it comes to dollars spent on Valentine's Day, the bling accounts for around $5 billion dollars of that spending.
If you're looking to wow someone special with a romantic gift on February 14, jewelry is more than a classic. It's a tried-and-true option they can enjoy for years to come. And picking a heart-shaped piece is just frosting on the romance cake, as it's a metaphor for you giving them your heart to cherish.
Not sure what type of heart-shaped jewelry you want to give this Valentine's Day? Allurez has a huge selection of heart-shaped items to choose from, including bracelets, necklaces, rings, earrings and even anklets. To get you started, we've picked out some of our favorites — check out the list of 15 heart-shaped pieces of jewelry below.
1. Petite Heart Photo Locket With Diamond Accent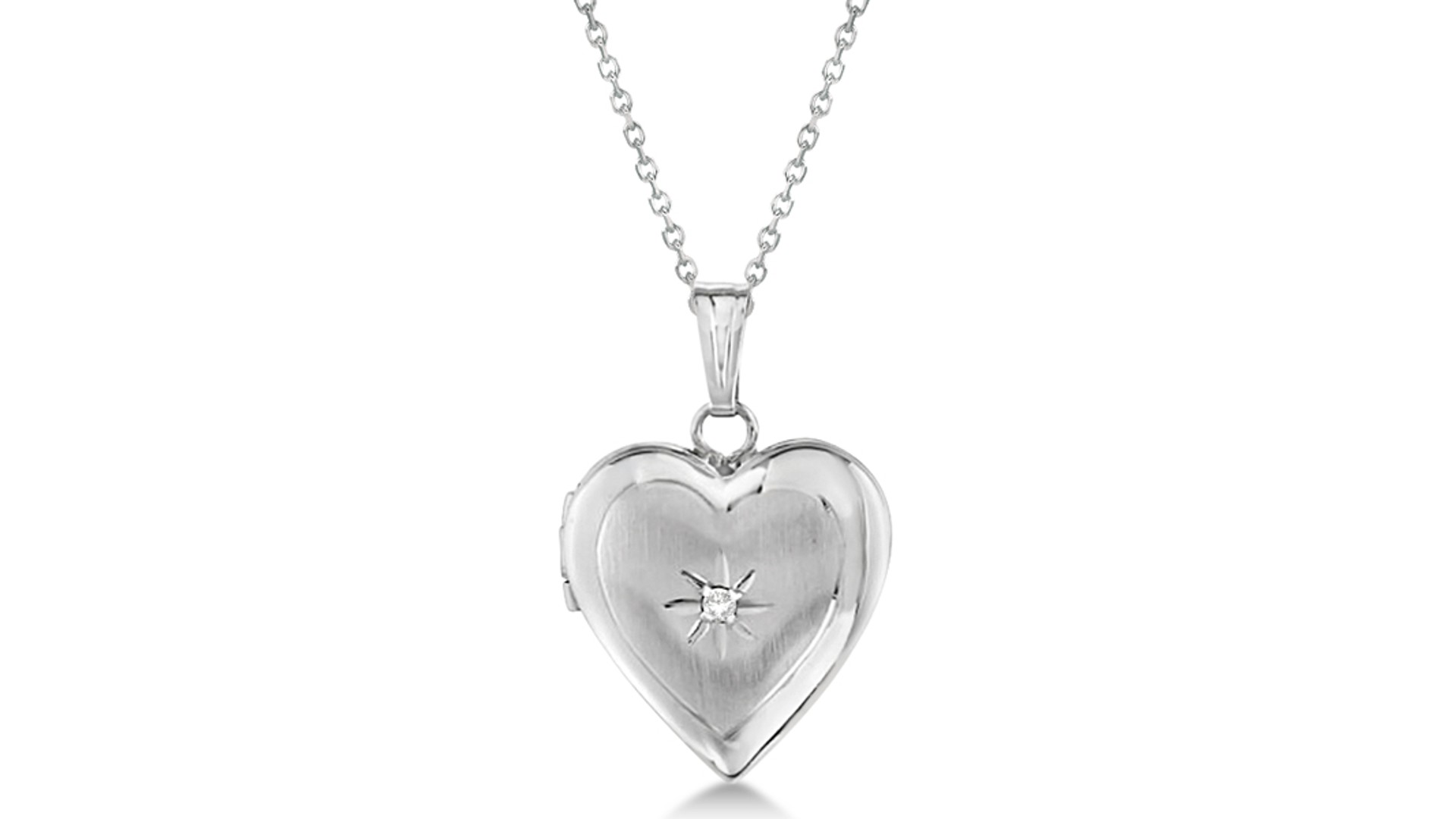 Say heart-shaped jewelry to just about anyone, and they'll likely picture a locket. It's a traditional addition to any jewelry box, and you can personalize it by including the perfect tiny photograph or even a lock of hair. This heart photo locket has a diamond accent within a floral pattern on the front for extra sparkle. Inside, there's room on either side of the locket for a little picture or other tiny memorabilia.
2. White Diamond Heart Bangle Bracelet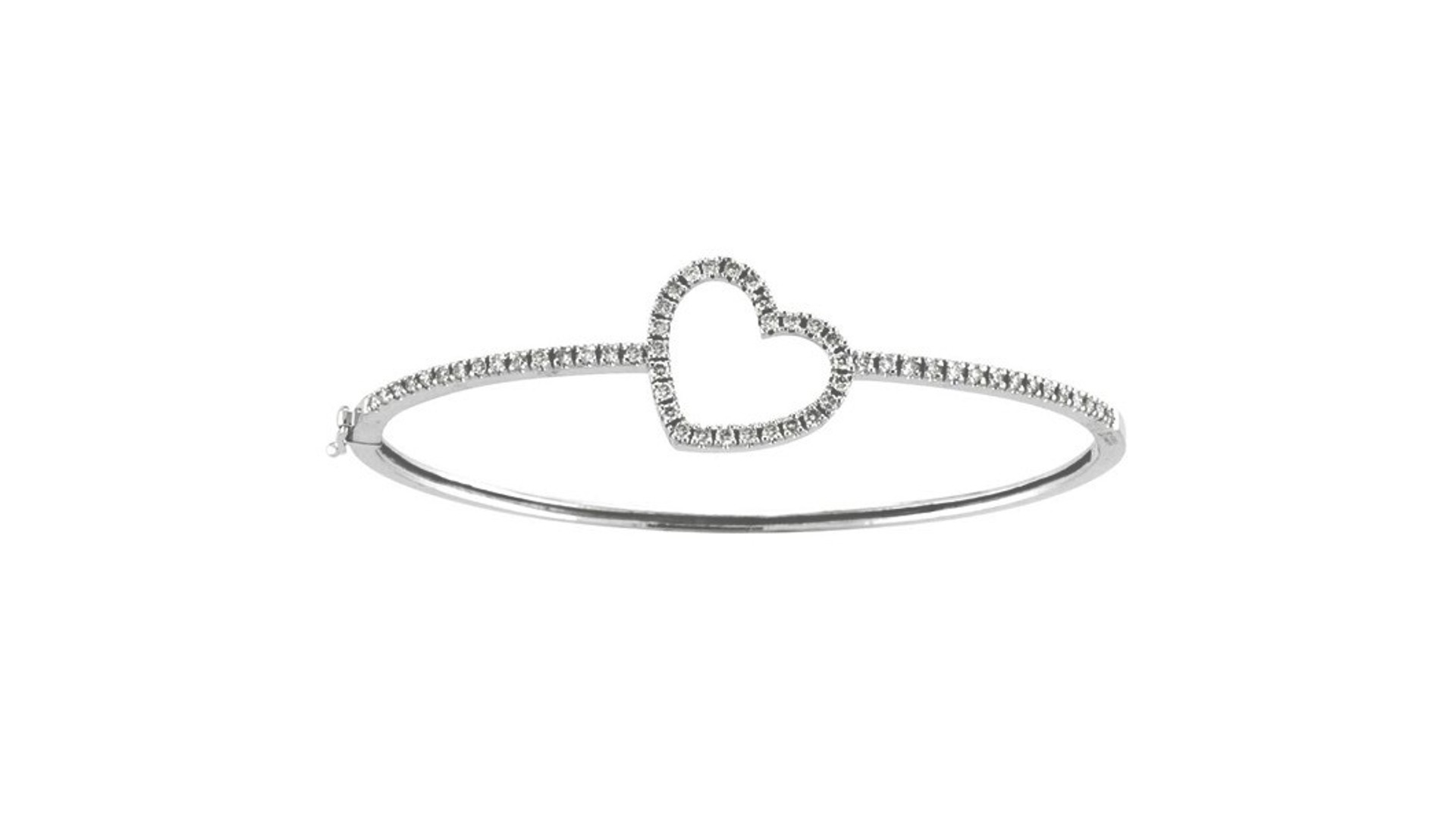 Let the symbol of your love dance on your partner's wrist when you give them this white diamond heart bangle bracelet. More than 50 diamonds adorn the band and heart shape, and they're set with prong settings for stability. This bangle is one that can stand on its own as an elegant addition to formal wear or an evening gown, but it's simple enough to dress up a sweater and nice jeans.
3. Heart-Shaped White Opal Solitaire and Diamond Ring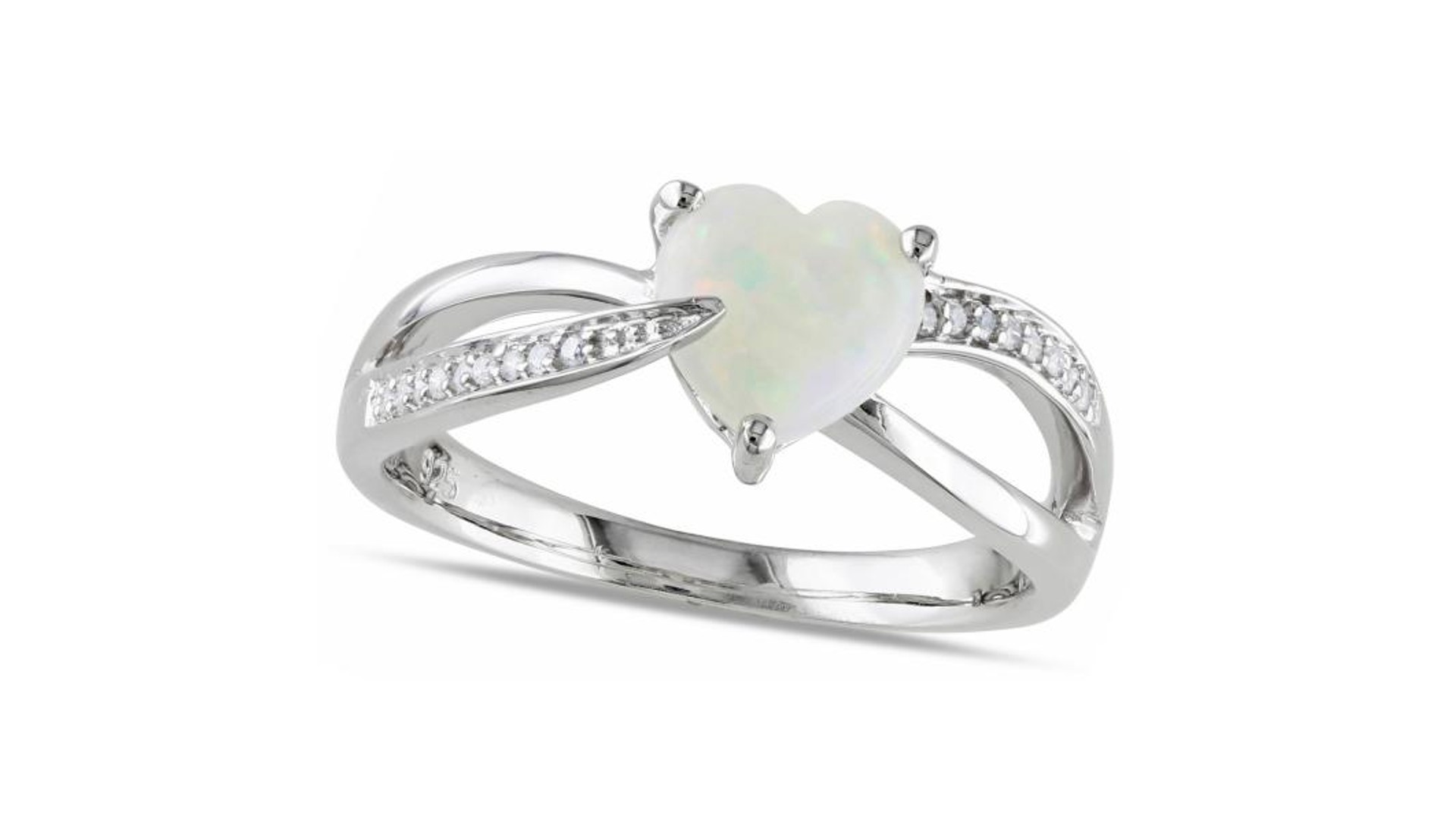 Looking for a piece of jewelry that incorporates the heart shape in a sophisticated, unique way? This heart-shaped white opal solitaire and diamond ring may be a good choice for your loved one. Opal is a lovely stone not everyone has in their collection, and the stunning band includes diamond accents for more sparkle.
4. Heart-Shaped Butterfly Design Pendant Locket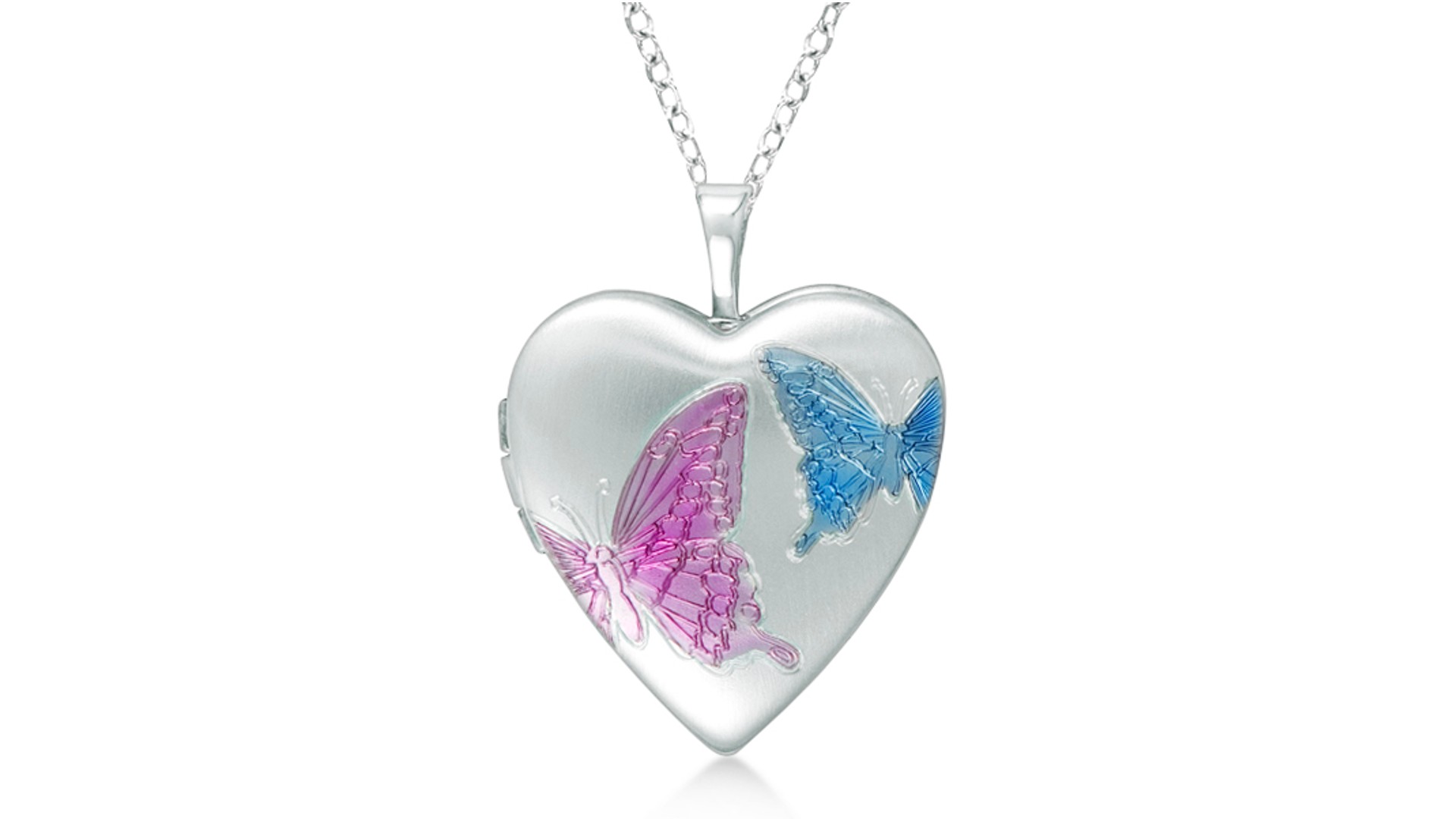 Want the traditionalism of a locket with a bit of color or artistry to match your special someone's bubbly personality? This heart-shaped butterfly design pendant locket is a wonderful choice. The sterling silver pendant includes enamel butterfly designs in blue and pink for a subtle pop of color that would work well with casual or business attire.
5. Heart & Arrow Mismatched Earrings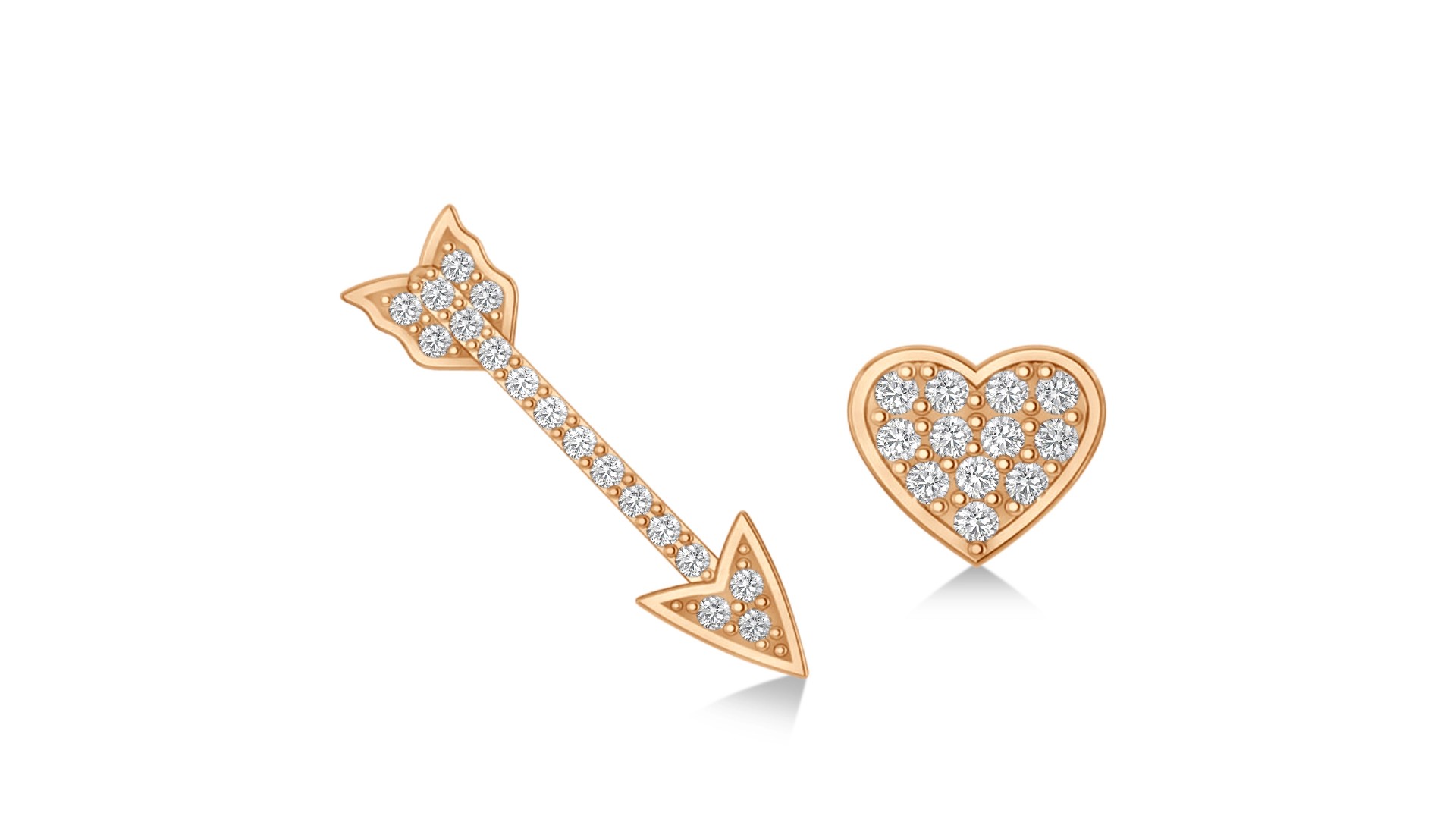 Gift the symbolic power of cupid with this heart and arrow earrings set. The set includes 29 round diamonds in prong settings and 14K rose gold. The post earrings offer sophistication that would be at home with a party dress and whimsy that looks cute when paired with a favorite tee and skirt or a sweater and pair of nice leggings.
6. Diamond Tennis Heart Link Bracelet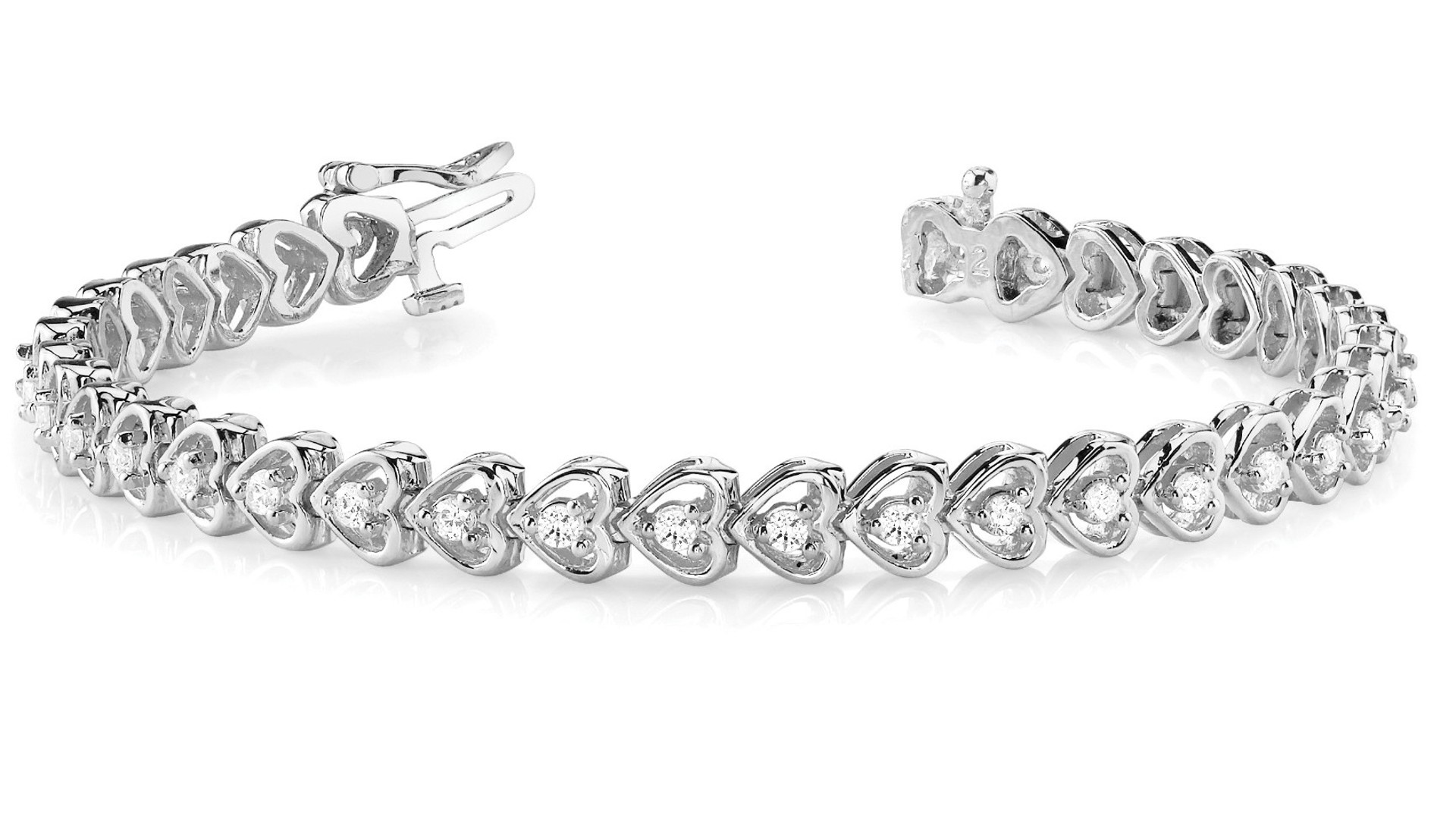 Getting back to more traditional options, this diamond tennis heart link bracelet is a great choice. Each link on the delicate bracelet is a heart, and in the center of each heart, a diamond sparkles. Nothing says "forever my love" like an infinite circle of hearts and diamonds for the wrist of the one you desire. Like many items on this list, this tennis bracelet can be dressed up or down to go with a variety of ensembles.
7. Blue Sapphire and Diamond Heart Pendant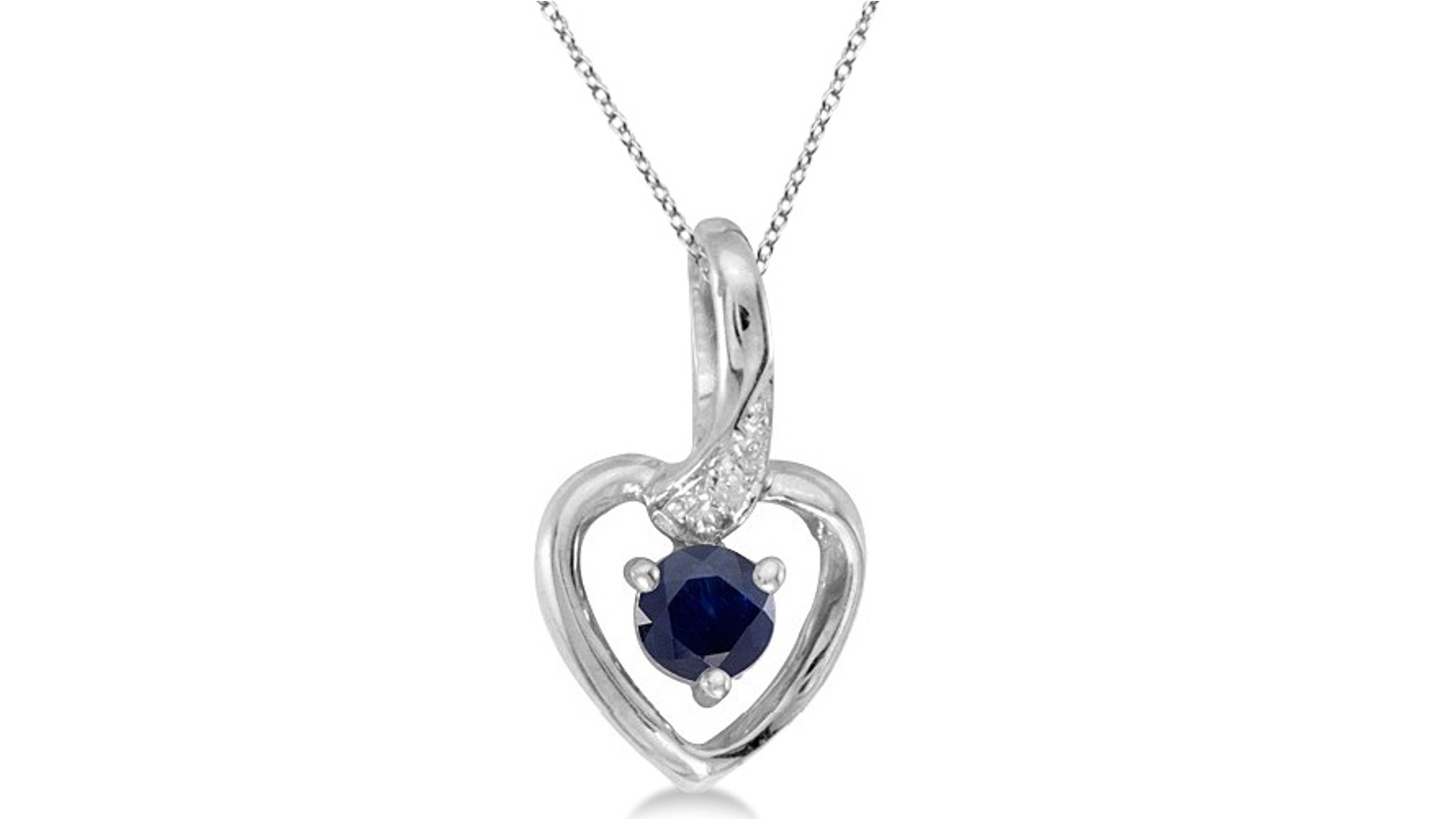 This lovely blue sapphire and diamond heart pendant is a stylish piece of jewelry that would look at home above a scoop-neck sweater or the line of a sleeveless dress. Like many of the pieces of jewelry you'll find in our collections, you can customize this pendant to match the style and personality of your lover. Choose a different type of metal or even swap the sapphire out for a ruby, an emerald or another gemstone.
8. Diamond Heart Key and Lock Pendant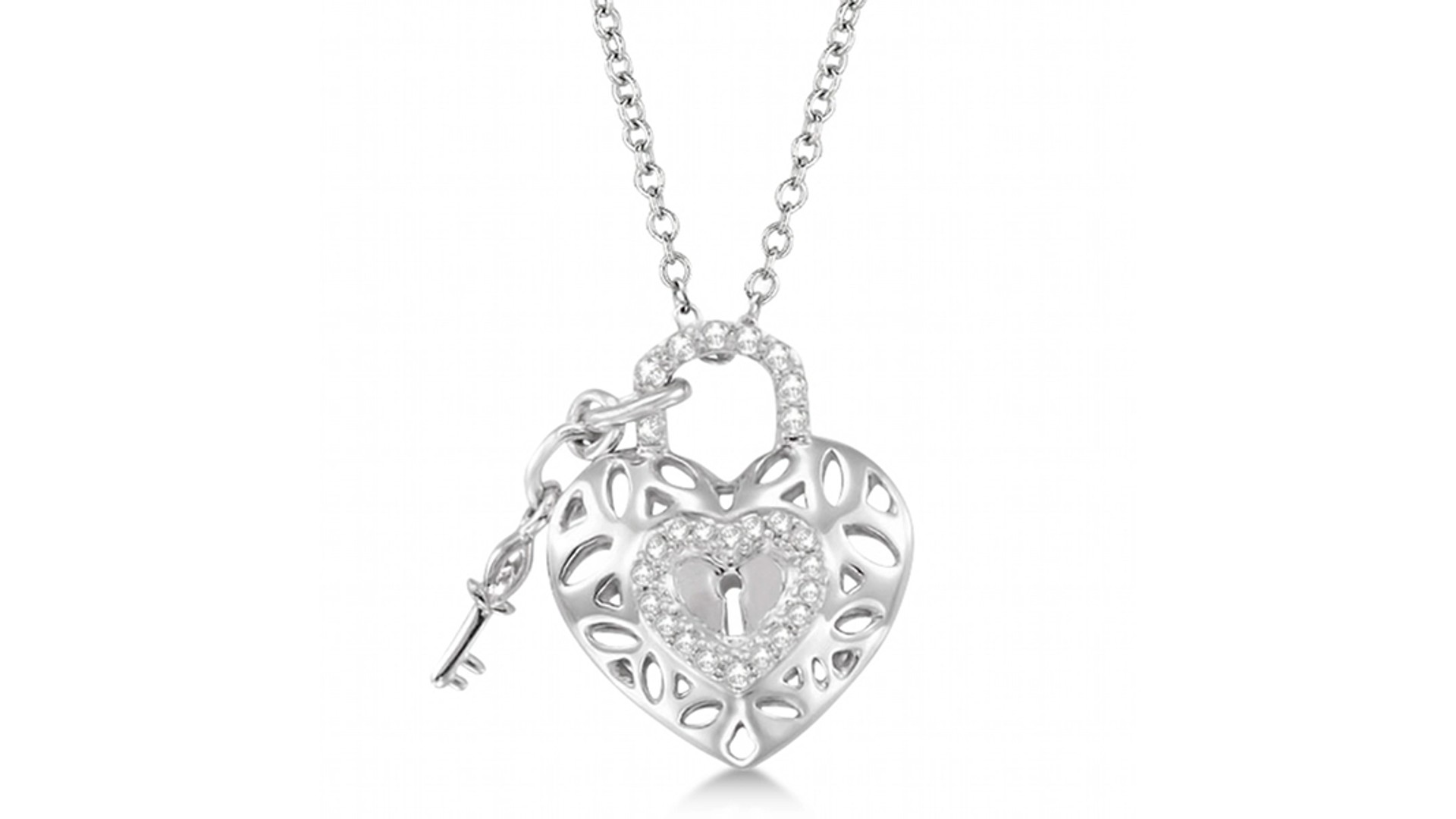 Like the idea of a locket, but don't want to give an actual locket? This diamond heart key and lock pendant might be in order. It's not an actual locket, as the heart doesn't open to reveal what's inside. Instead, the elegant design provides the mysterious metaphor of a heart locked and only open to someone who has the key. In giving this pendant to your sweetheart, you say, "You have my heart, and here is the key to open it."
9. Diamond Cut Cable Anklet With Heart Shapes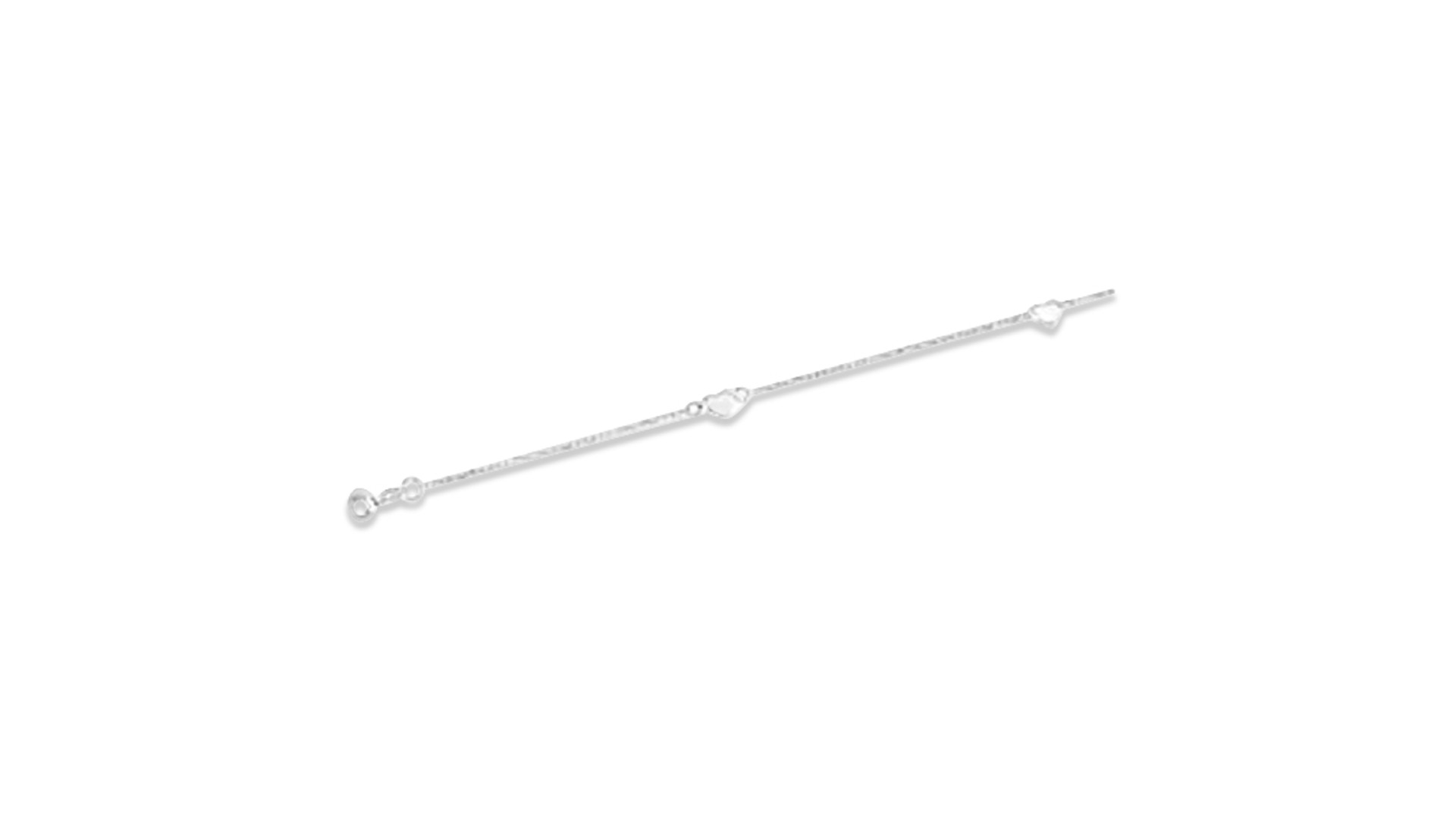 Want to ensure your darling is decked from head to toe in symbols of your love? If you've already covered the other areas where jewelry can nestle, consider this diamond cut cable anklet with heart shapes for this Valentine's Day. This is also a delicate, elegant option for the lover who likes a subtle hint of sparkle.
10. Pave Infinity Heart Diamond Pendant Necklace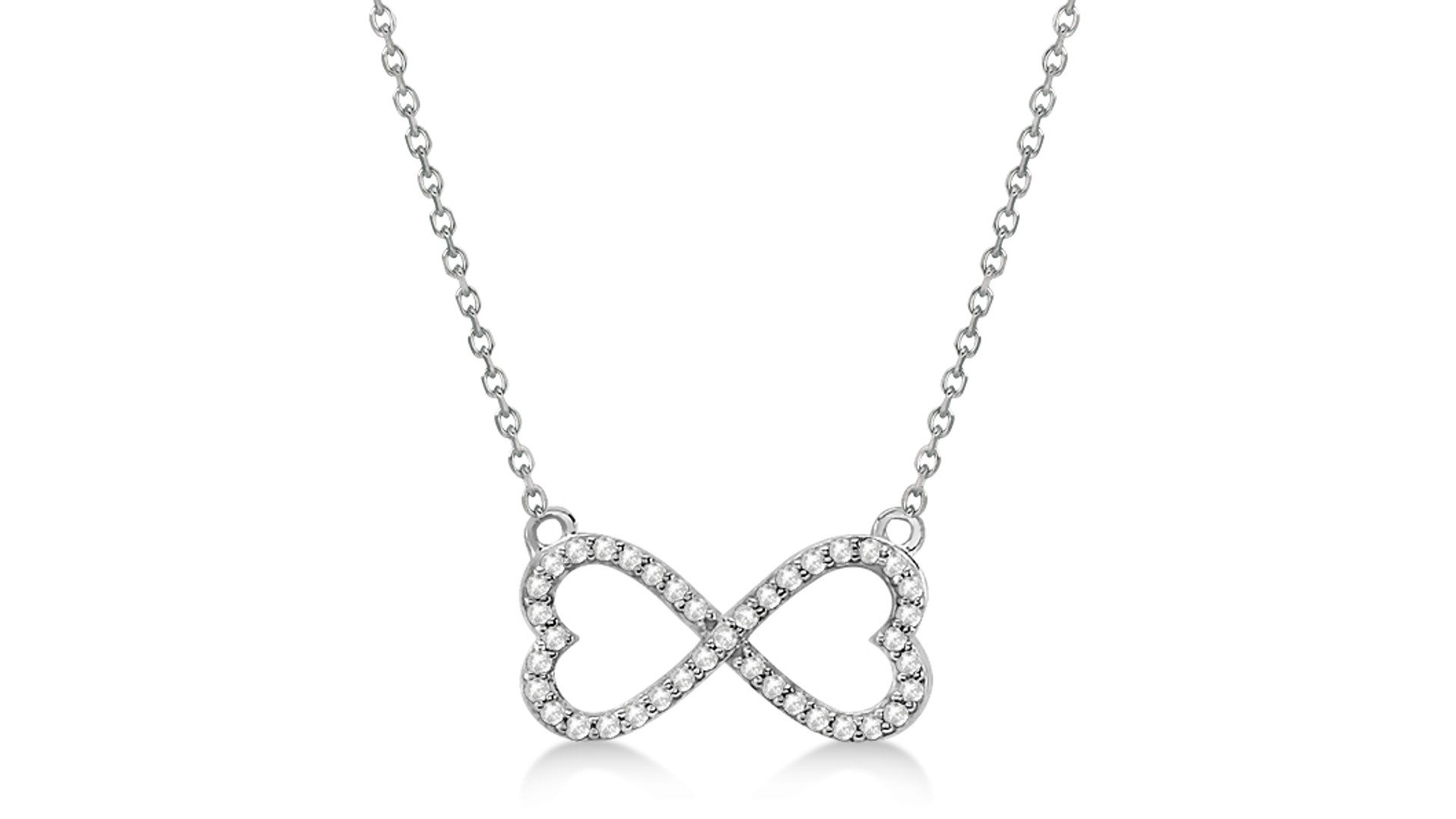 Want to give a gift of jewelry that says, "Be mine forever?" You might consider an engagement ring. But if you're not ready to pop the question or you're already married, this pave infinity heart diamond pendant necklace does the job too. Around 39 diamonds are set into the two hearts that are joined together to form an infinity symbol, creating a metaphor for the timeless, forever love you share with your special someone.
11. Diamond Open Heart Pendant Key Necklace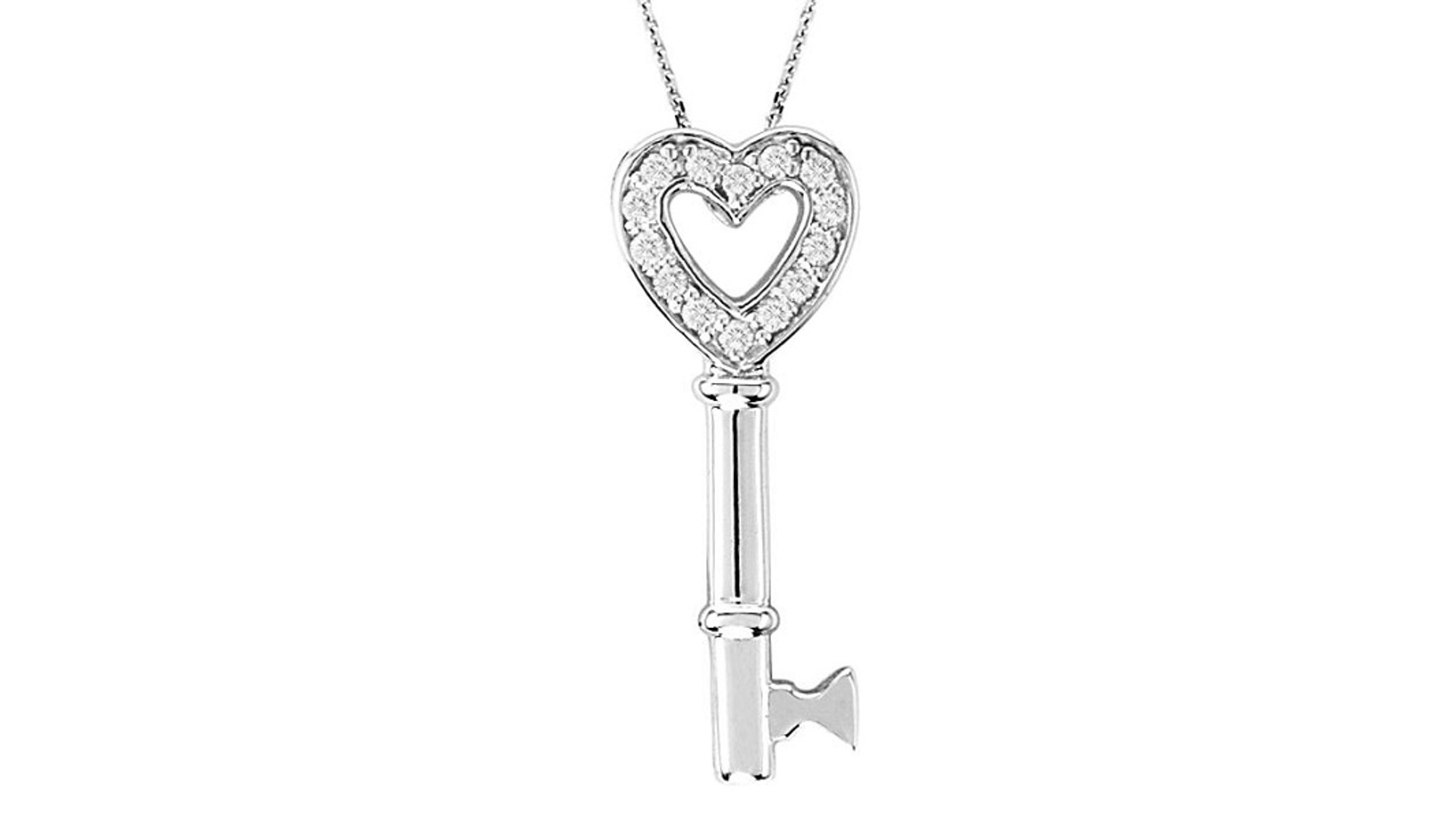 Keys are lovely symbols in a relationship. They allude to the fact that you've held something back, locked it away from others all this time, but that you're handing your lover the way to unlock that door. Keys speak of mutual trust and honesty, so why not give your sweetheart a diamond open heart pendant key necklace for Valentine's Day?
12. Lever-Back Pave Diamond Heart Earrings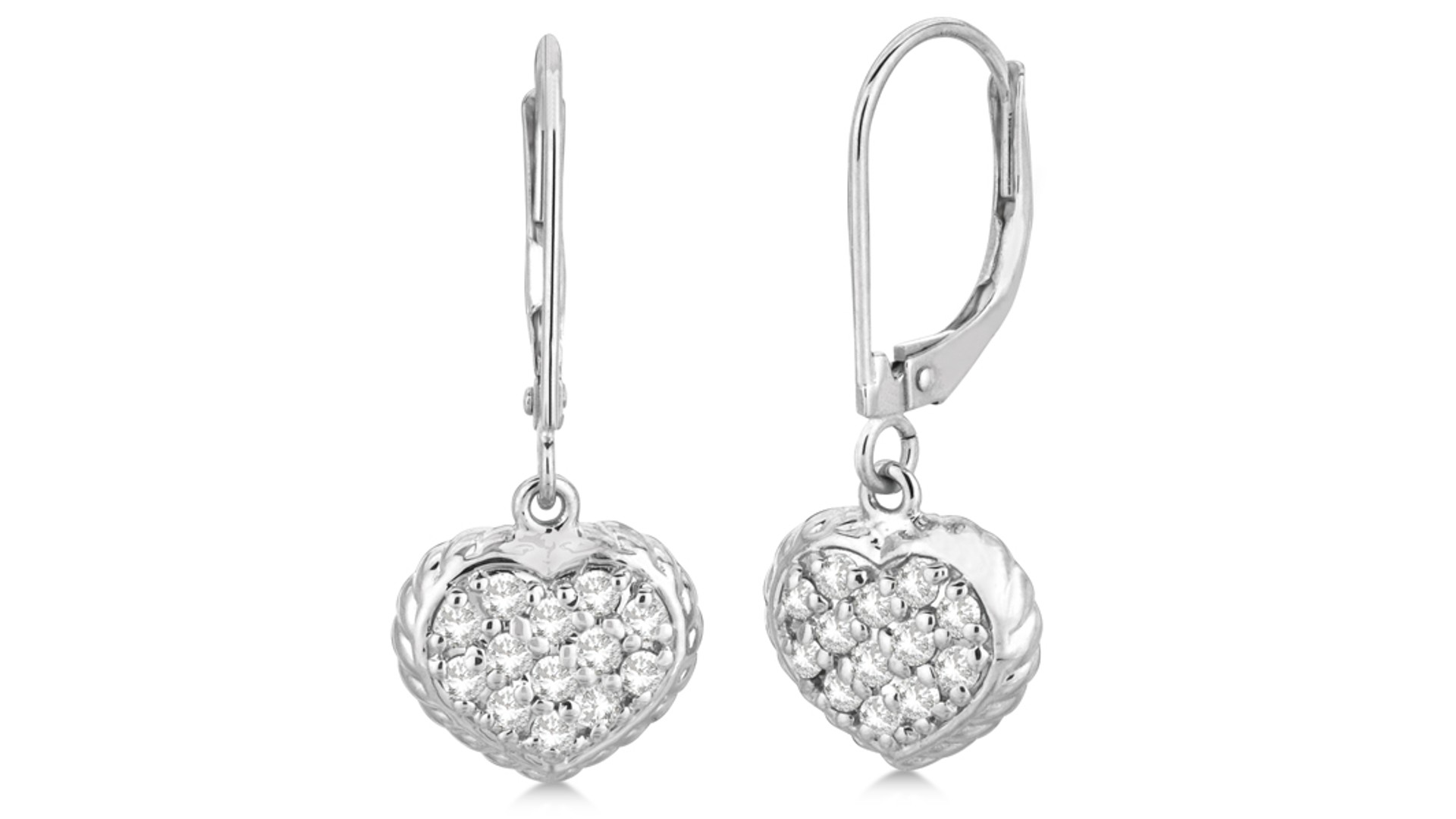 These diamond-covered hearts drop delicately from the ear, a sophisticated reminder of your love. Lever-back pave diamond heart earrings are fancy enough for the most formal of affairs, but they also look great with more casual outfits, so your darling can wear them often.
13. Paperclip Puffed Heart Pendant Necklace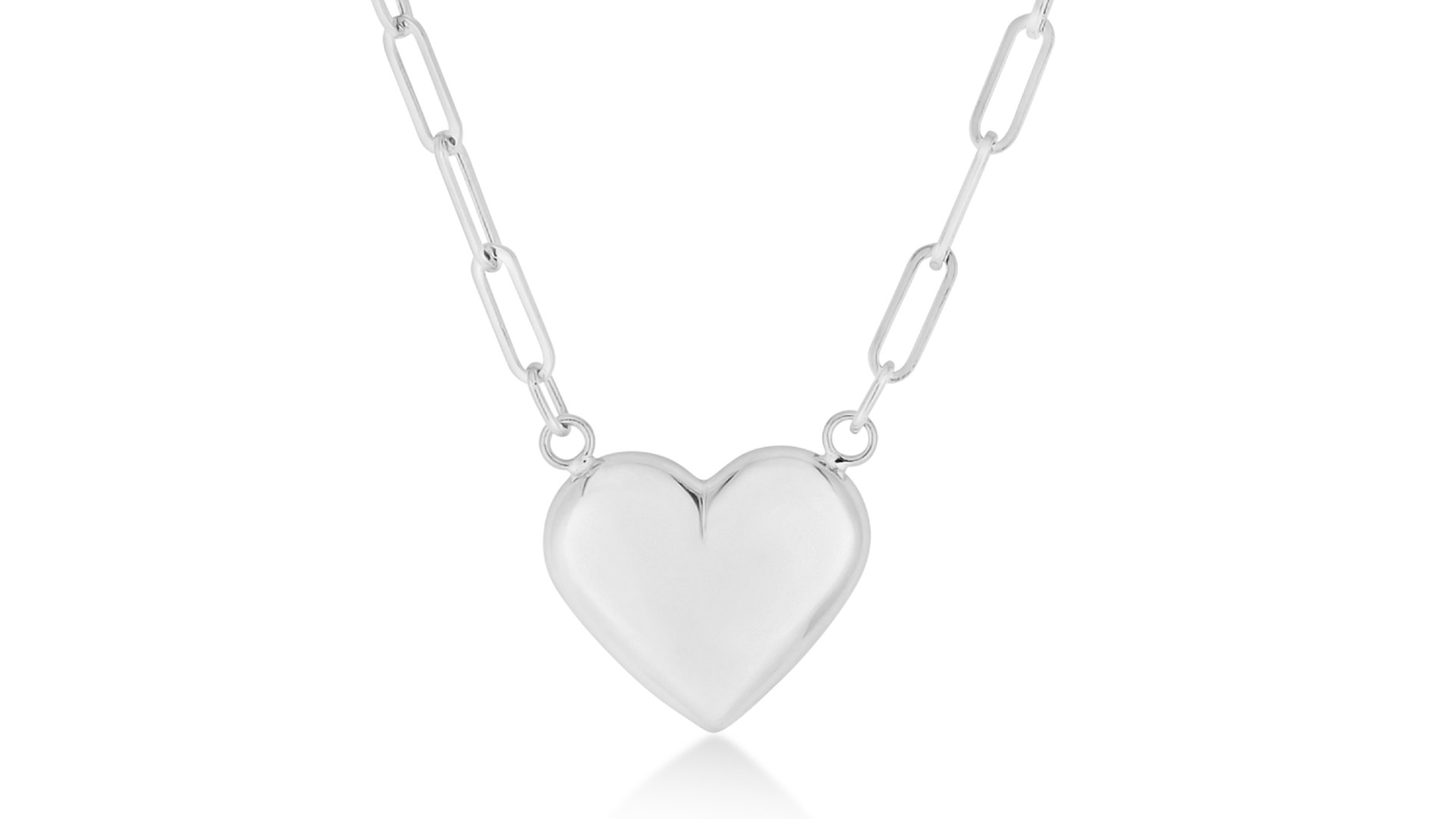 Looking for something that simply says "I love you" for this Valentine's Day? This paperclip puffed heart pendant necklace may be just what you're looking for. The simple, paperclip-inspired chain is playful while retaining elegance, as is the heart pendant. You can select from a variety of precious metals to ensure the hue of this piece matches your darling's preferences.
14. Anchor & Heart Pendant Necklace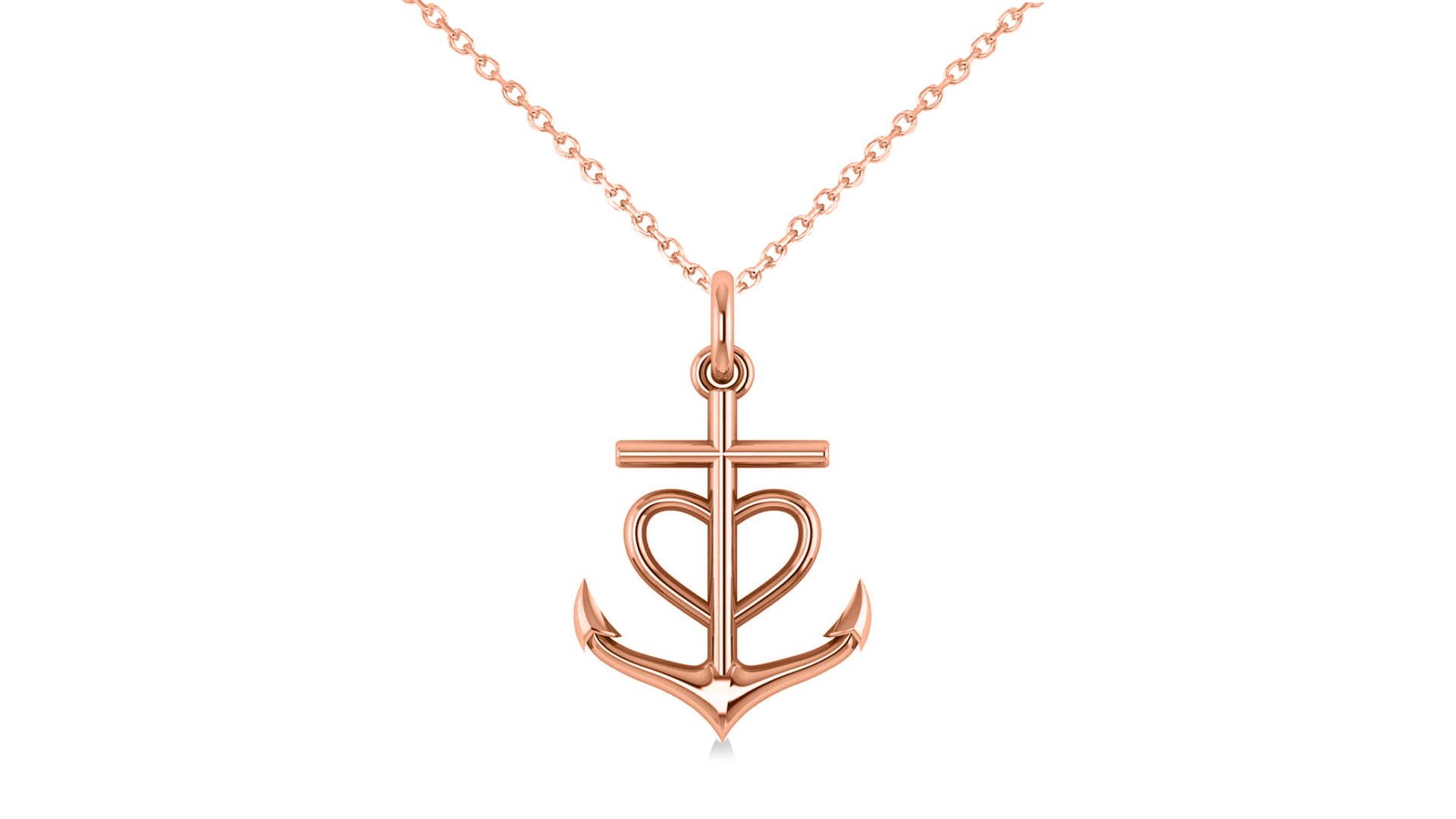 Let your lover know the ship is done sailing. You've found your port in the storm of life, and you want to stick with it through the end. This anchor and heart pendant necklace uses two common symbols to convey that meaning with simple elegance.
15. Black & White Diamond Puffed Heart Earrings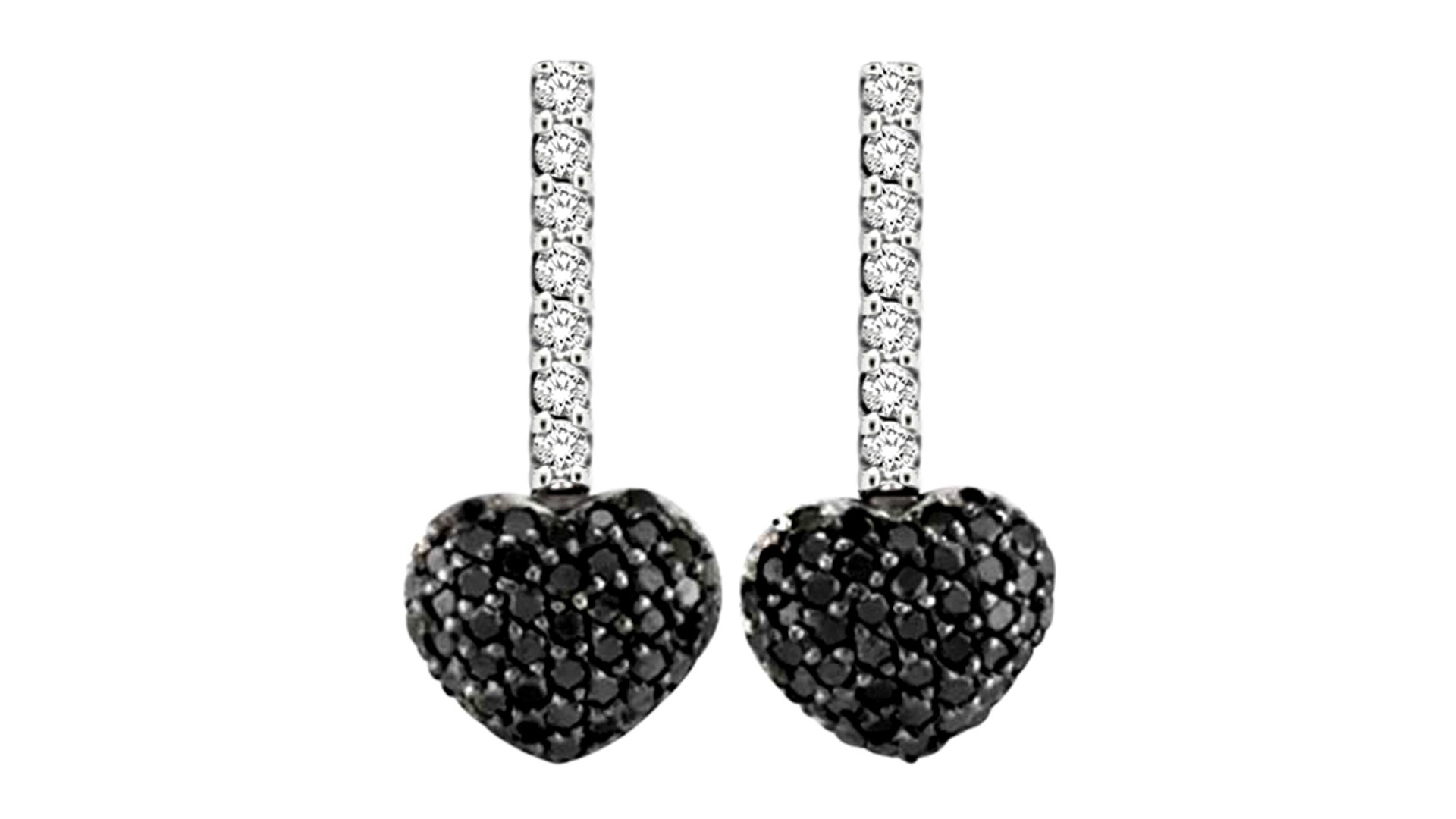 These black and white diamond puffed heart earrings are serious show stoppers. They'll ensure a delighted gasp when opened on Valentine's Day, and when your sweetheart dons them for any event, they'll be sure to gather glances and compliments.
Still not sure what to get your darling this Valentine's Day? Check out our Valentine's Day Gift Guide to get more ideas for wowing your special someone on February 14.

About Allurez Tech

Twitter •