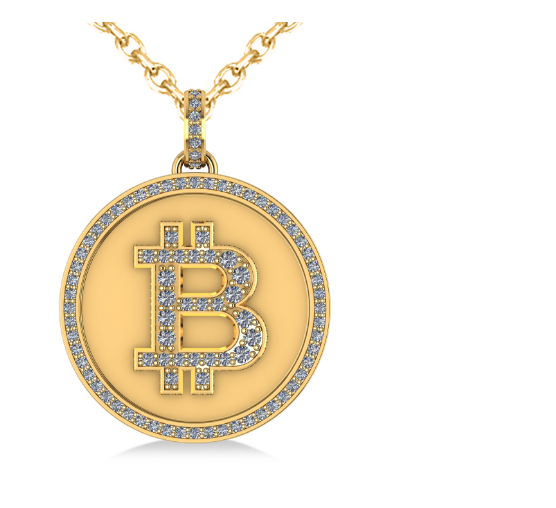 Bitcoin Cash News and Jewelry: Cryptocurrency-Inspired Pieces You Can Own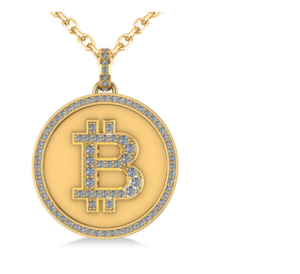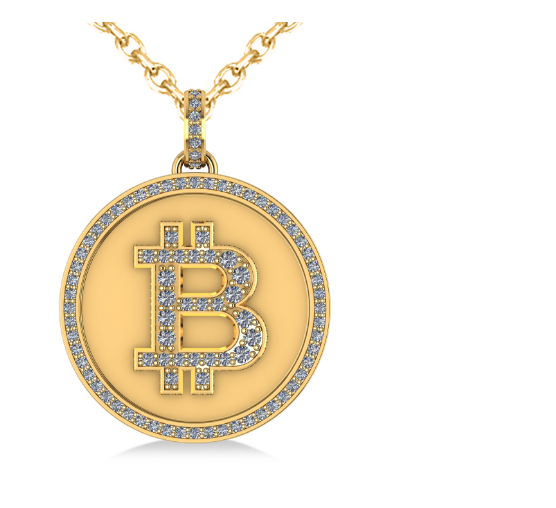 The cryptocurrency Bitcoin is all the rave now and many people can't stop talking about Bitcoin price, mining, value and stock. But what about jewelry? Yes, Bitcoin jewelry.
A  Bitcoin pendant (or Bitcoin cufflinks, like Allurez has in three different styles) in rose gold, yellow gold or white gold tells people you're a supporter of the cryptocurrency circuit or even a cryptocurrency trader. Many people are more and more hoping to get on the Bitcoin bandwagon and make a profit, so proudly flaunt that Bitcoin "B" and show that you got cash on the brain!
Bitcoin Cash – What Is It?
Bitcoin is the first decentralized digital currency. The system works without a central bank or single administrator. Anyone can become a trader and the network is peer-to-peer, meaning transactions take place directly between users, without a middle man. Bitcoin Cash is marketed on its official website as a "continuation of the Bitcoin project as peer-to-peer electronic cash" for the Internet. "It is a fork of the Bitcoin blockchain ledger, with upgraded consensus rules that allow it to grow and scale."
Anyone who held Bitcoin at the time Bitcoin Cash was created became owners of Bitcoin Cash. In other words, all Bitcoin holders as of block 478558 (August 1st, 2017 about 13:16 UTC) are also owners of Bitcoin Cash and have the same amount of Bitcoin Cash as they had Bitcoin at that time. With Bitcoin Cash, merchants and users are "empowered with low fees and reliable confirmations," according to the website. "The future shines brightly with unrestricted growth, global adoption, permission-less innovation, and decentralized development."
Bitcoin News
Not one day goes by that Bitcoin isn't talked about in the news. The latest is about Hong Kong opening two new BCH-only ATMs, and a man suspected of stealing 600 Bitcoin mining rings who broke out of prison in Iceland and reportedly flew out of the country on a plane carrying Iceland's prime minister. BBC reported that Sindri Thor Stefansson and 10 others were arrested in February in connection with the theft of around 600 computers used to mine bitcoin from data centers around Iceland. The island has become a hub for bitcoin mining due to its plentiful and cheap renewable energy, according to the report.
The stolen computers have yet to be found and Stefansson's prison escape was not noticed until the flight he caught was in the air, and now there's an international warrant for his arrest.
Bitcoin Value
Bitcoin continuously has its ups and downs. A recent article was headlined "8 Reasons Bitcoin Fails as a Currency" and Bloomberg reported this week that many Bitcoin miners are at risk of turning unprofitable. It could have to do with the fact that Bitcoin has, over the course of a few days, dropped low and then raised back up. Miners reportedly hold between 20 percent and 30 percent of all Bitcoins, according to the Bloomberg report.
Here's a comical take on Bitcoin and how it works: